Working With Adobe and Plaster
"Tumacacori's preservation will always depend more on a respect and knowledge of the building's materials and for the place itself, than on a new technological breakthrough. This is the nature of the place and that is the nature of adobe." - Historic Architect Anthony Crosby
Check out some details on preservation projects recently completed at Tumacácori: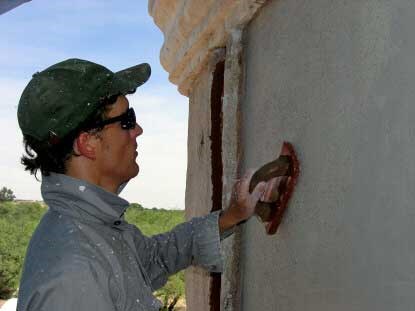 With the passage of time the lime plaster, which protects the adobe blocks from moisture, deteriorates and falls away. It must be replaced on a regular basis as this aging process occurs to prevent loss of the adobe construction material.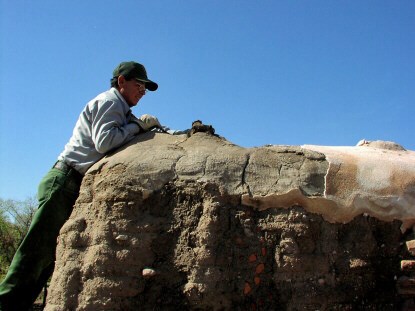 So that the lime plaster properly adheres to the adobe, the surface of the blocks must be carefully cleaned and prepared before the lime plastering starts. All of the bits and pieces of the old lime plaster must be removed and the adobe blocks thoroughly cleaned of any outside debris before starting the process.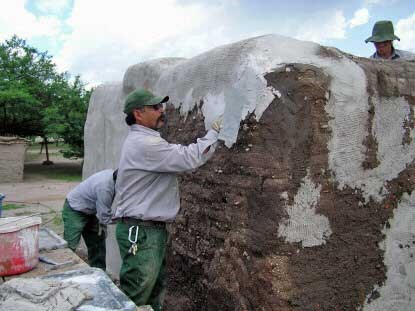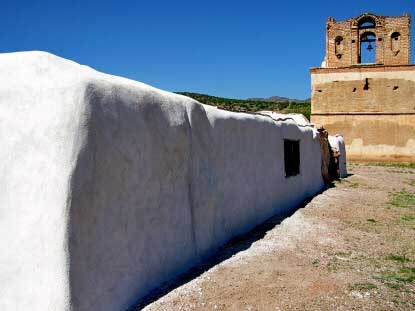 Once the new coat of lime has been applied to the entire section of wall that needed the replacement plaster, it is ready for another process called "patinizing." This is an antiquing process applied to the finish that gives it the off-white color of aged lime plaster.


Last updated: February 24, 2015