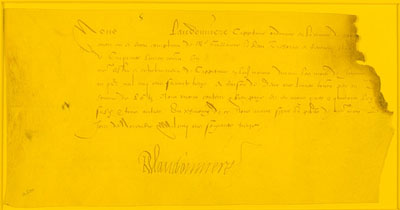 Join us at Fort Caroline National Memorial for our celebration of the 450th anniversary of the French exploration of northeast Florida. Jean Ribault sailed to North America from France in February 1562. He arrived at the St. Johns River on May 1st and subsequently named our river the river of May.
May 1, 2012 events commemorated this achievement. Click to access the press release.
Learn more about the History of Fort Caroline.
To find out more about the City of Jacksonville's plans to commemorate this anniversary click here.
Hey kids, click here to find out about the limited edition 450th anniversary Junior Ranger badge.