Junior Ranger Jacksonville


Explore Jacksonville: Saltwater Fishing Camps and Clinics
Through a grant from the Florida Fish and Wildlife Conservation Commission, the Timucuan Preserve hosted a week-long saltwater fishing clinic at a nearby Hanna Park (City) during Spring Break 2017. The fishing camp offered youth an opportunity to engage with the outdoors through learning how to fish while connecting with other youth. The grant awarded provided all the fishing equipment and curriculum for the camp.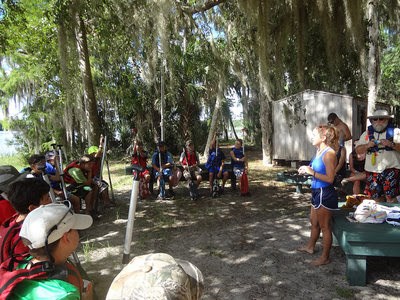 Explore Jacksonville: Progressive Camping
Progressive Camping seeks to introduce youth and their families to camping and outdoor activities through three gradual programs that will focus on teaching skills such as setting up camp, meal preparation and exploration - skills that youth and their families can then implement on their own.
Last updated: August 7, 2017