Lesson Plan
Finding Roosevelt Video Assessment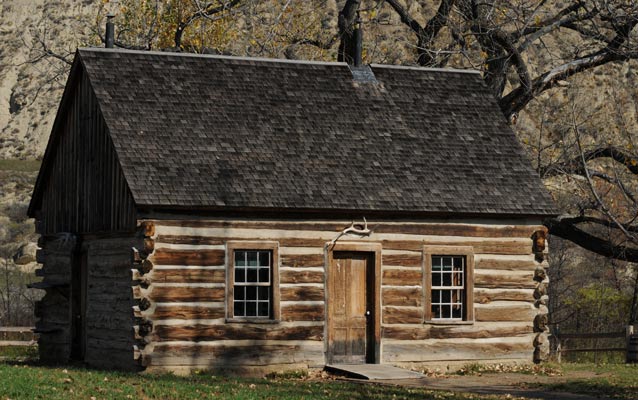 Grade Level:

Fourth Grade-Eighth Grade

Subject:

Conservation, Historic Preservation, History, Pioneer America, Social Studies, Westward Expansion

National/State Standards:

ELA Standards: W.4-8.2; W.4-8.4; W.4-8.6; W.4-8.8-9; SL.4-5.2-3; L.4-8.1-6; SL.6-7.2
Overview
The park film, "Finding Roosevelt," gives students a chance to see inside of Theodore Roosevelt's cabin, and explore the National Park created in his honor. This activity is designed for students to complete after watching the video, to help them understand the significance of Roosevelt's time as a North Dakota rancher, and how this state helped shape our future "Conservationist President."
Objective(s)
After completing this activity, students will be able to explain when and why Theodore Roosevelt spent time in the Dakota Territory, as well as how that time influenced our future president. Students will be able to define terms such as "conservation" and "legacy," and use those terms in the context of Theodore Roosevelt's life and experiences.
Background
Theodore Roosevelt National Park is the only National Park named after a person. He is considered by many as our first "modern" president, and over 100 years after his presidency is still thought of as one of our greatest leaders. During his mid- to late-20's, Roosevelt spent a great deal of time in the Dakota Territory. He credits his time spent here as being responsible for his political success. The video, "A Journey Over Land and Through Time," explores the land and lifestyle of a young TR, as well as the legacy left by our future president. This assessment activity will help your class analyze the video, and understand some of the important contributions made by Theodore Roosevelt during his life.
Procedure
Vocabulary
Conservation; Legacy; Frontier
Last updated: September 22, 2015