John Schrank's Letter on the 'Third Term'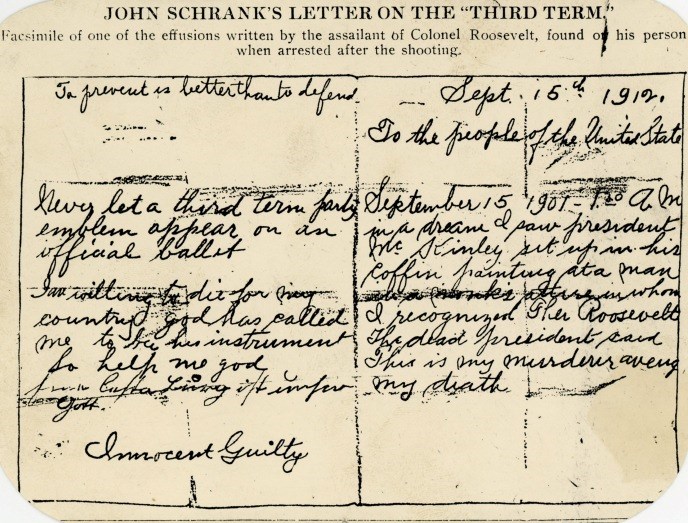 This is a transcript of the letter (written on right page first):
Sept. 15th, 1912.
To the people of the United States
September 15 1901- 1:20 AM. in a dream I saw president McKinley sit up in his coffin. painting at (of) a man in a monk's attire in whom I recognized Ther Roosevelt. The dead president said This is my murderer avenge my death.
To prevent is better than to defend.
Never let a third term party emblem appear on an official ballot
I am willing to die for my country, god has called me to be his instrument
So help me god.
From (unintelligible) Living it infers (?) gott.
Innocent Guilty
To return to "Who Shot T.R.?" click here.
Last updated: February 26, 2015