THING TO DO
Visit Zabriskie Point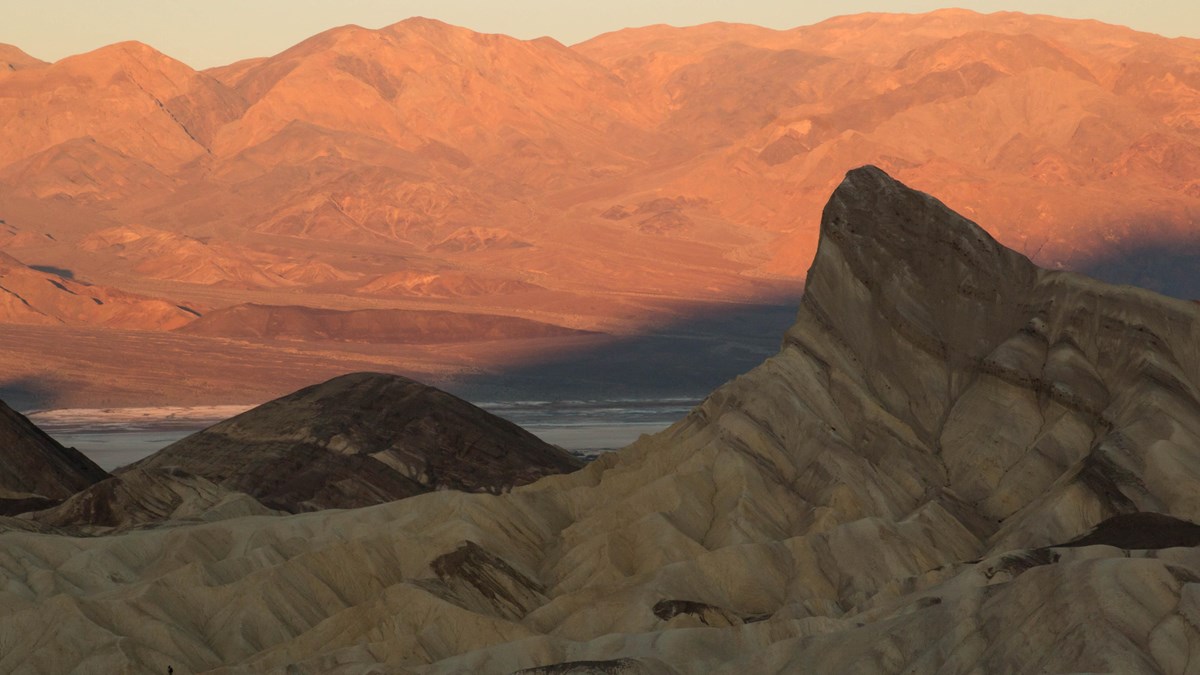 One of the most famous viewpoints in the park, which overlooks the golden colored badlands of the Furnace Creek formation. Visitors can simply enjoy the view or elect to start the hike from the point around Badlands Loop. Connector trails lead to Golden Canyon, Gower Gulch, and Red Cathedral. The point is most popular at sunrise and sunset and is a great place for photography. 
Pets are only permitted along roads, to campgrounds, picnic areas, and other developed areas of the park, but they must be restrained or kept on a leash no longer than 6 feet at all times.

Pets are not allowed on trails (including to Zabriskie Point), but may be walked on a leash in the parking lot. Do not leave pets unattended in vehicles, as cars can quickly become deadly hot for pets.
Included with entrance fee into Death Valley or approved pass. Please display passes in the windshield of your vehicle.
Zabriskie Point is a famous sunrise location for photography. 
Accessibility Information
A paved ramp leads to the top of a hill with an overlook. The paved ramp has a relatively steep grade.
Last updated: December 20, 2020