THING TO DO
Two Hour Self-Guided Tour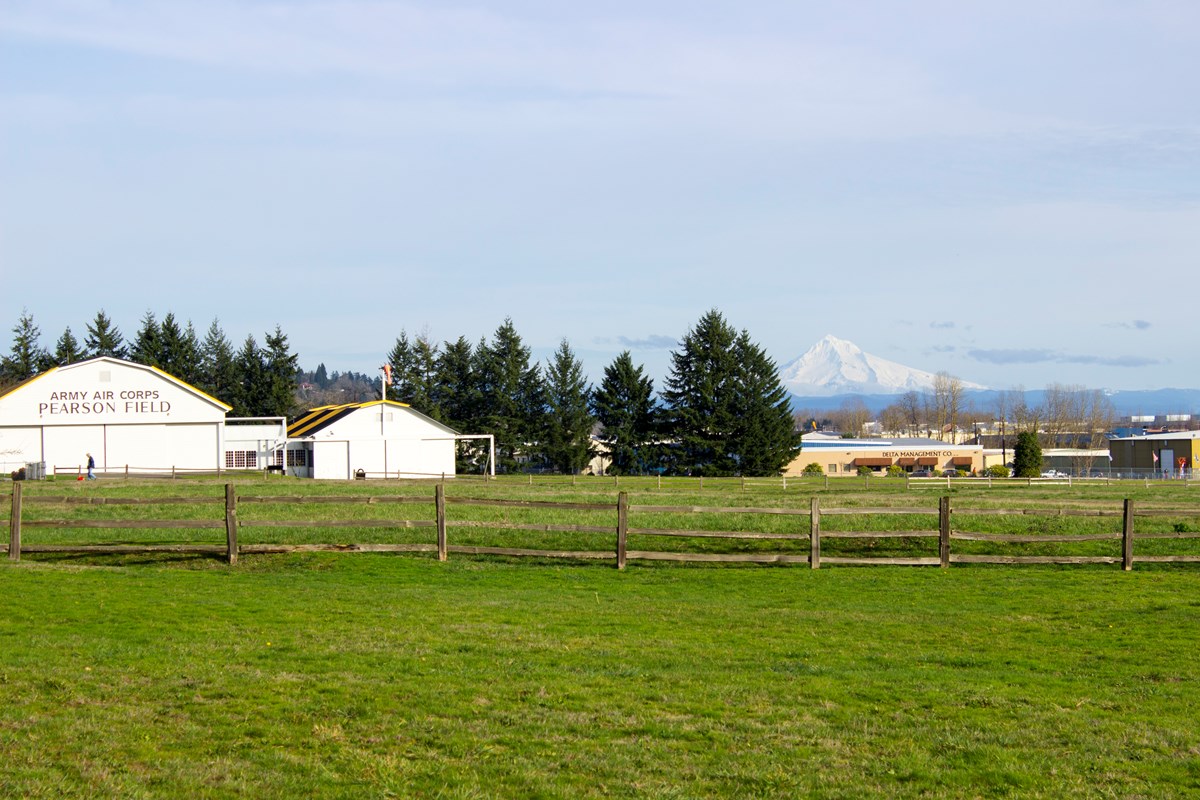 If you have two hours to visit Fort Vancouver National Historic Site, after you've toured the Visitor Center and Fort Vancouver, take a walk along the Spruce Mill Trail to Pearson Air Museum.
The Spruce Mill Trail leads from the gates of Fort Vancouver towards the northeast. This area was once the site of a vast Spruce Mill - the largest in the world. Built in 1917 as part of the nationalization of the lumber industry that occurred during World War I, the mill processed wood brought in from logging camps throughout the northwest. The lumber was shipped to airplane manufacturers in the eastern United States and Europe. This was part of a massive war effort that ensured that the Allies would be able to compete with German aviation technology.
At Pearson Air Museum, discover the history of flight in Vancouver. Pearson Field has been in constant use since the earliest days of the 20th century, and has been the site of fantastic and historic aviation events, including the landing of the world's first transpolar flight.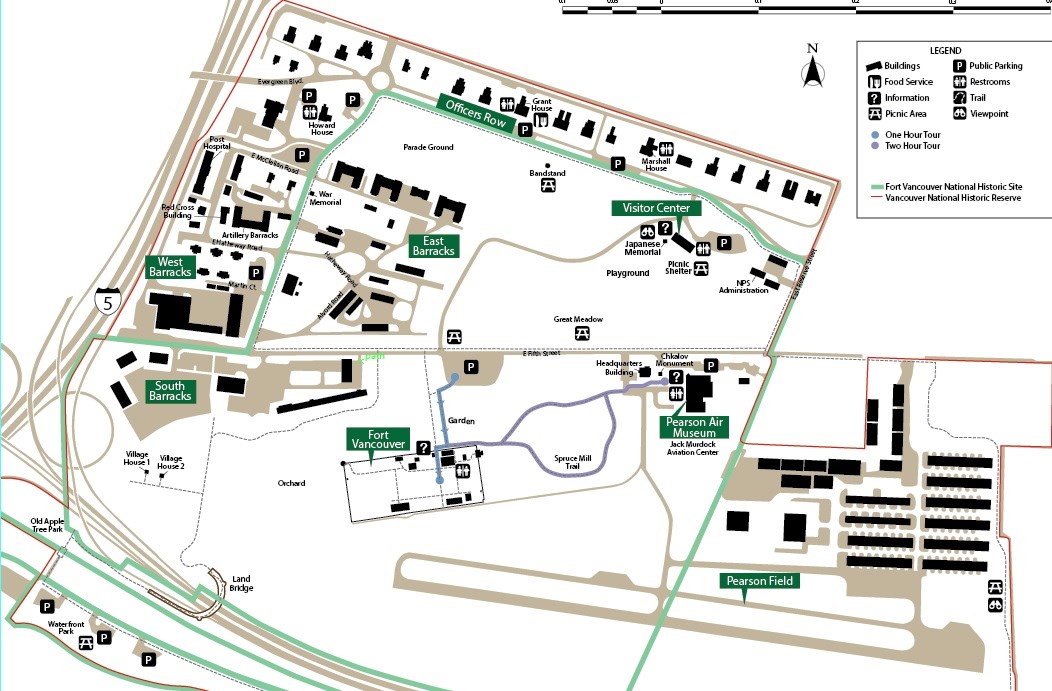 Pets Allowed
Yes with Restrictions
Pets are not allowed inside the reconstructed fort or Pearson Air Museum. Pets are allowed in the outdoor areas outside the fort, but must be on leashes. Service animals are allowed in all areas.
The entrance fee to the reconstructed fort is $5.00 per person, and the receipt is valid for 7 days. Ages 15 years and under are free. America the Beautiful, and all other National Park Passes, are honored.
An annual pass for entrance to Fort Vancouver NHS is available, and costs $30.00. This pass holder and three additional adults for 12 months from the purchase date.
Entrance to Pearson Air Museum and the Visitor Center are always free.
All park facilities, including the Visitor Center, reconstructed Fort Vancouver, and Pearson Air Museum, are open Tuesday through Saturday, 9 am to 4:30 pm. Please call 360-816-6230 for more information.
Accessibility Information
This tour largely takes place on paved paths, with some uneven and gravel areas. It is wheelchair accessible.
Last updated: September 1, 2017