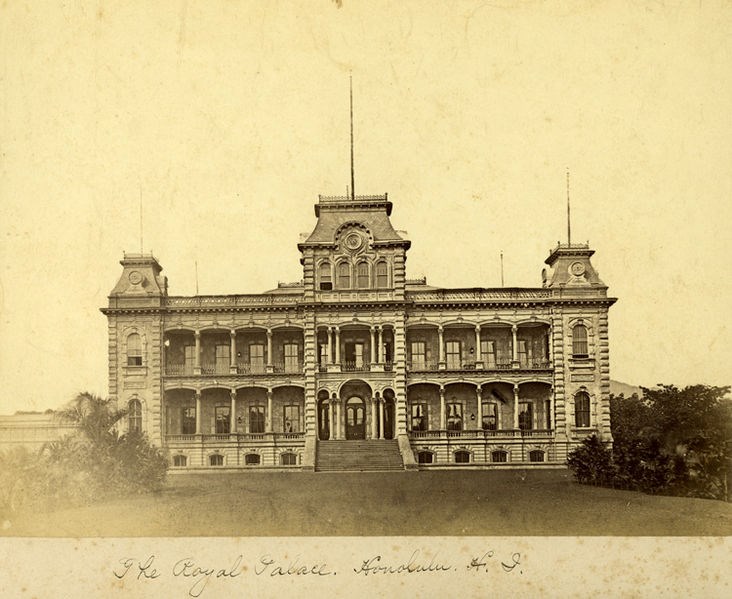 Why did Hawaii become part of the United States? How did Native Hawaiians respond?
Pacific Islanders ruled the Hawaiian Islands for nearly a thousand years until, in the 19th century, European and American colonizers began to settle the islands. Settlement changed the islands' dominant culture and European disease devastated the population of native Hawaiians. After a series of coups and Constitutional changes, the United States government annexed the islands and Hawaii became part of the growing American empire in 1898. But the Hawaiian Royal Family and the native Hawaiians did not turn over their Kingdom quietly: They protested. King Kalakaua and then his sister, Queen Liliuokalani, failed to withstand the push for American "Manifest Destiny," but their protest became an inspiration for civic activism and their Palace -- a lavish mix of indigenous and European architecture -- became a powerful symbol of Hawaiian heritage and history.

Learn more about Hawai'i's last monarch, Queen Lili'oukalani and the importance of 'Iolani Palace, the only palace in the US, with 'Iolani Palace: A Hawaiian Place of History, Power, and Prestige. This Teaching with Historic Places lesson plan includes background history, historic photographs, and trasncripts of original documents to tell the story about this place.