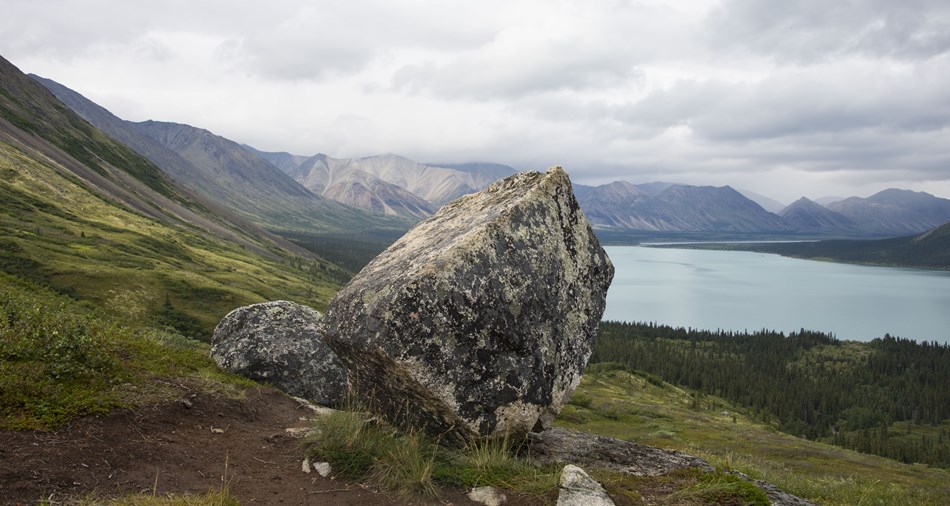 Step Into Wilderness
Take the Teetering Rock trail to survey the wilderness surrounding you in every direction at Twin Lakes. Perched at the edge of Hope Creek Valley with astonishing views of Upper Twin Lake and the nearby mountains and tundra, Teetering Rock is a glacial erratic, or large boulder left behind by a long-gone glacier. Richard Proenneke walked this trail often during his days in Lake Clark National Park and Preserve, considering it his "daily constitutional," say long-time park volunteers.

Ranger Recommendation
If you have some extra time after visiting the Richard L. Proenneke cabin, hike up to Teetering Rock to reflect on the life and beliefs of this wilderness icon in one of his favorite spots. Be sure to appropriate rain and bear safety equipment with you, as well as snacks and water. This is a great activity for families and wilderness lovers alike.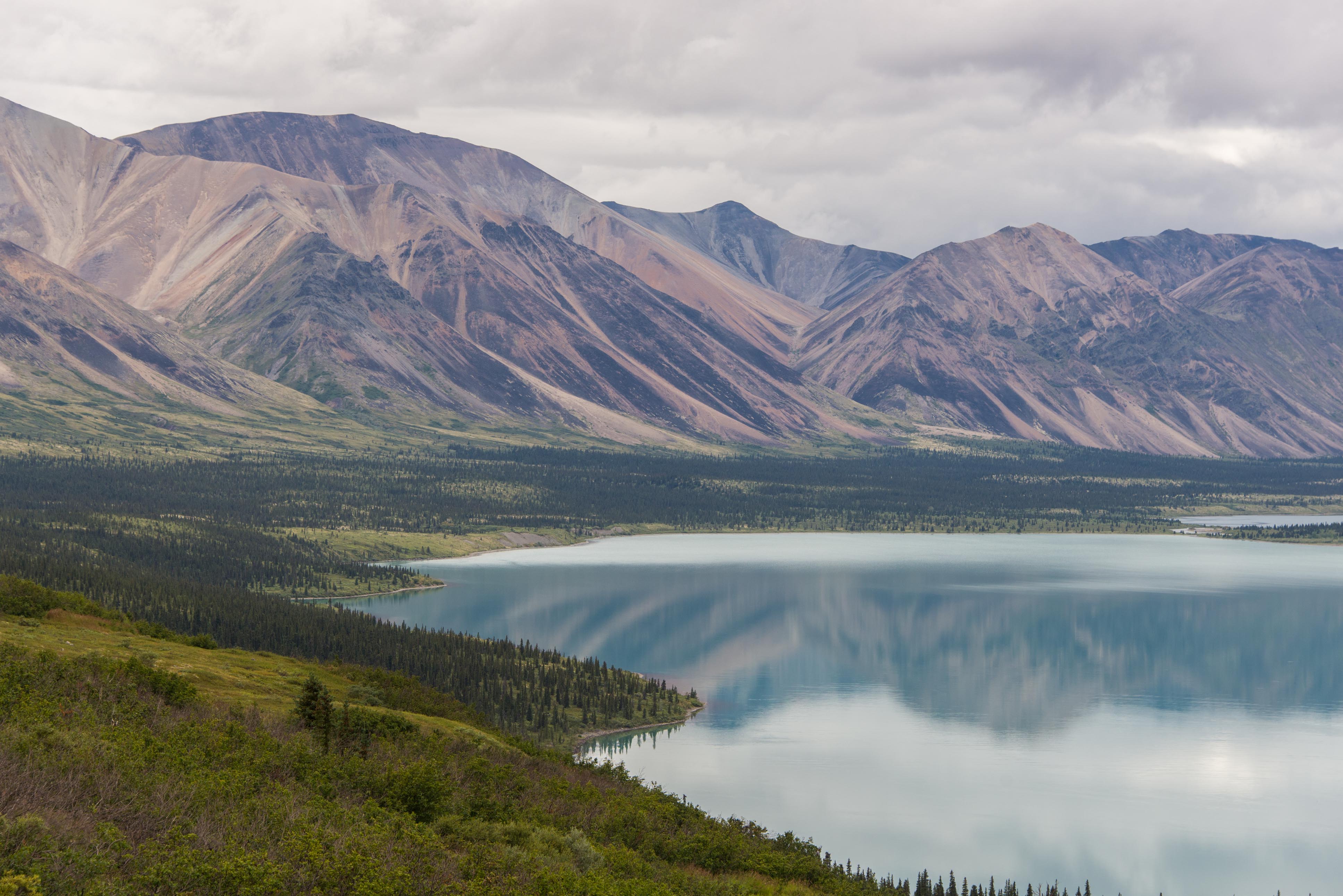 "Teetering Rock- they had never seen anything like it and estimate it to weight as much as 10 ton. To start it rocking with light pressure of one hand was pretty remarkable."

~ Richard L. Proenneke, August 5, 1981 An unpublished quote from the archived journals.