THING TO DO
Take a Drive to the Charcoal Kilns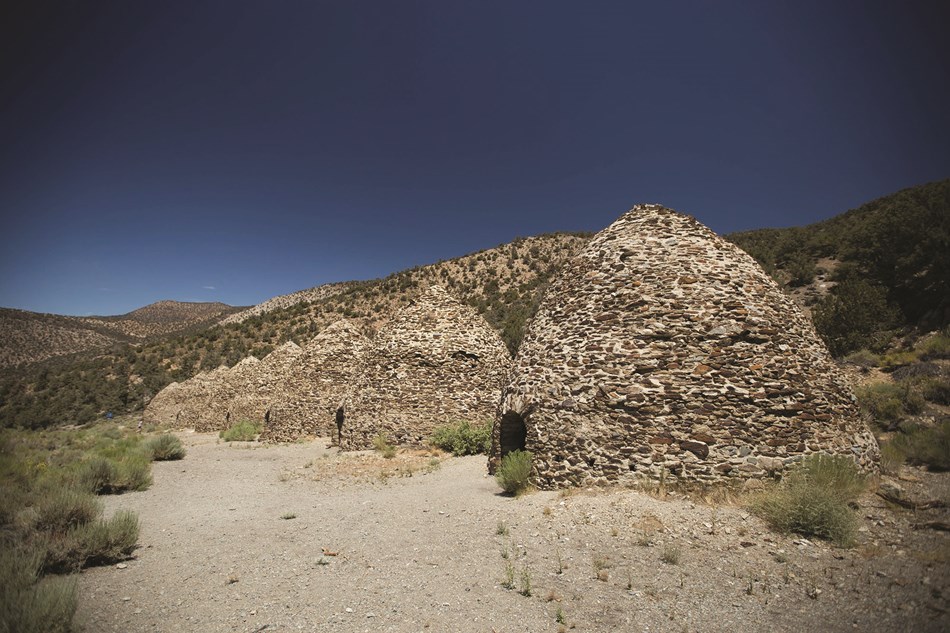 The charcoal kilns complex in Wildrose Canyon is among the more remarkable historical-architectural features of Death Valley National Park. These ten beehive shaped masonry structures, about 25 feet high, are believed to be the best known surviving example of such kilns to be found in the western states. Take a drive up the Emigrant Canyon Road, to the higher and cooler elevations of Death Valley to view these amazing remnants of the past. The drive will also reward you with views of a diversity of plant and animal species are you travel through different ecological life zones before you reach your destination at around 5,000 ft.
The drive from the Furnace Creek Visitor Center to the charcoal kilns is 1 hour and 30 minutes one way. 
Although pets are welcome in Death Valley National Park,there are many restrictions for the safety of park resources, wildlife, other visitors, and even your pet. You may take your pet along roads, to campgrounds, picnic areas, and other developed areas of the park, but they must be restrained or kept on a leash no longer than 6 feet at all times. Other than service animals, pets are not allowed inside most buildings or on trails (including to Zabriskie Point), but you also can not leave them in your car while you are away. Most pet owners find that both their pets and themselves are happier if the pets are left at home or in a kennel.
Visiting the charcoal kilns is included in the park entrance fee or acceptable pass. 
Accessibility Information
The charcoal kilns are located at the end of a short stretch of dirt road. The parking area is relatively flat, but dirt. There is a short walk (a few hundred fee) over some uneven surfaces to reach the front of the kilns. The kilns are visible from a car in the parking area. 
Last updated: April 14, 2018