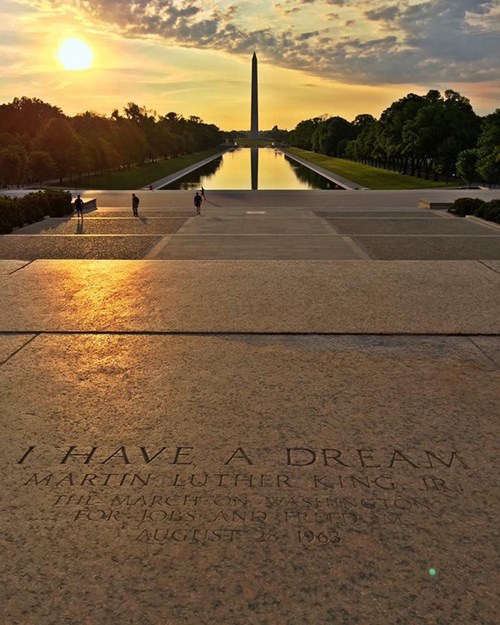 On August 28, 1963,
Martin Luther King, Jr.
gave his famous "I Have a Dream" speech from this spot on the
Lincoln Memorial
steps to an audience of a quarter million people. The March on Washington for Jobs and Freedom was a turning point in the
Civil Rights Movement
, putting pressure on Washington to work to end segregation and disenfranchisement. Ultimately, laws including the Civil Rights Act of 1964 and the Voting Rights Act of 1965 were passed as a result of this political pressure.