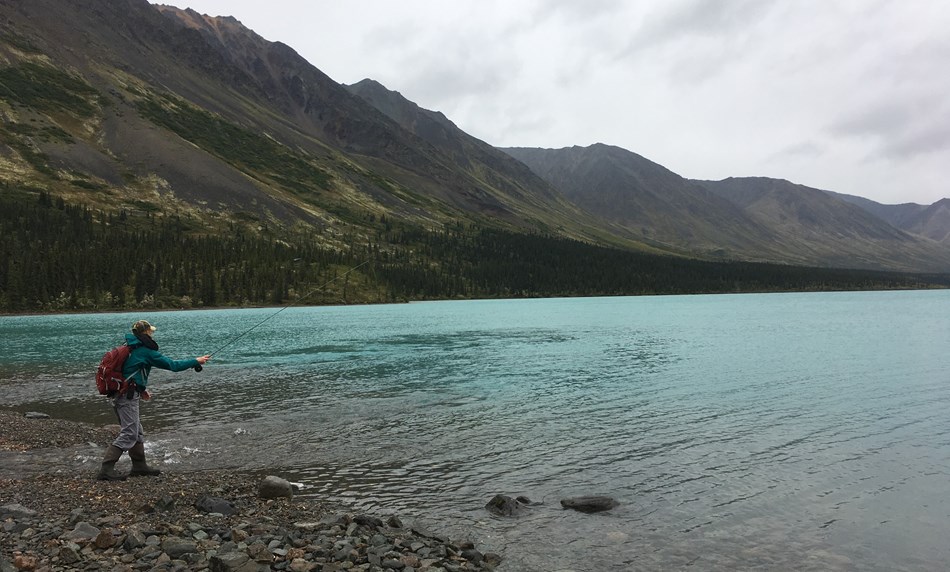 Pristine Wilderness Fishing
Try your hand at
sport fishing
at Upper Twin Lake! Sockeye (red) salmon, dolly varden, and arctic grayling are just a few of the fish anglers can find in Twin Lakes. Anglers in Lake Clark National Park and Preserve must abide by all State of Alaska fishing regulations.
Ranger Recommendations
Remember that you are fishing in bear country. Bears have the right to prime fishing sites, as fish are a critical food source for them. Give bears plenty of time and room to fish. Come prepared for unpredictable and often severe weather
.