Thing to Do
Ranger Guided Programs at Mound City Group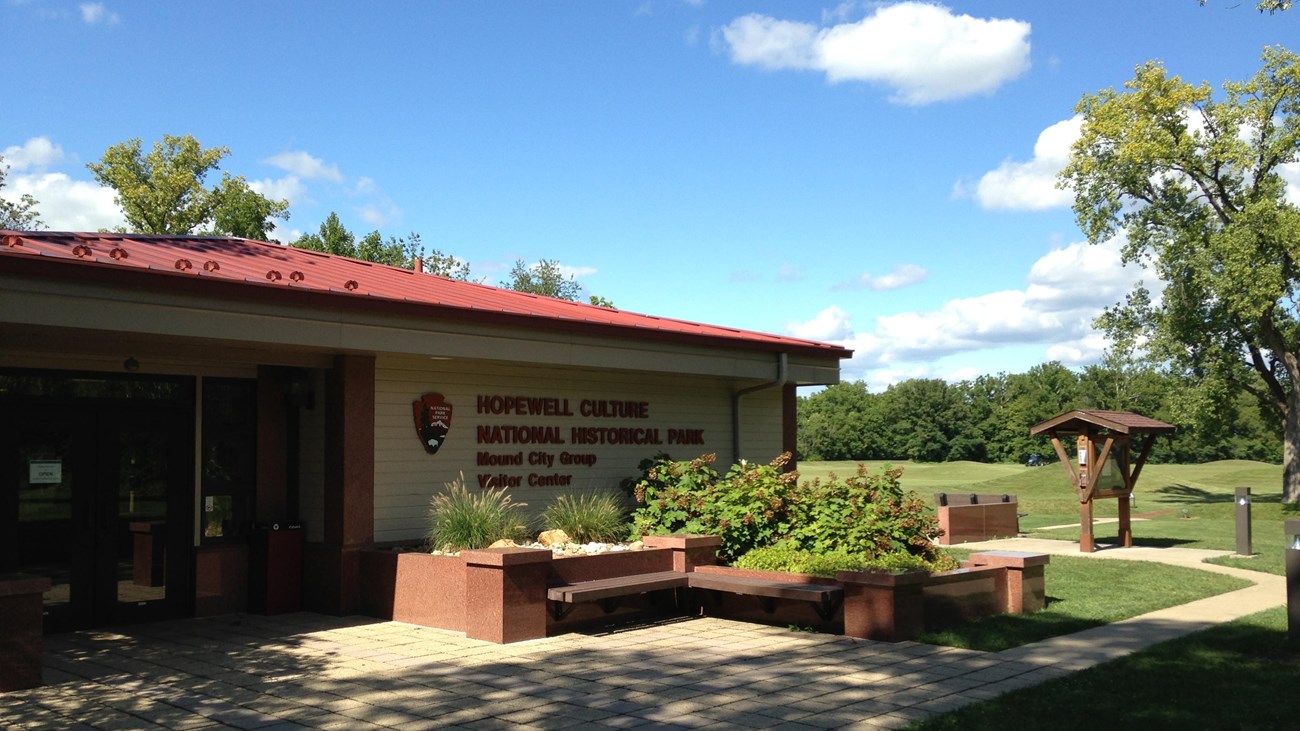 Enjoy ranger-guided programs at Mound City Group. During the late summer months rangers will be offering one afternoon tour of the Mound City Group every day of the week as weather permits, through September 30. Tours of the earthwork are outdoors, are about one mile in length, and can last from 45 to 90 minutes.

No reservations are required for programs or tours. Upon arrival to Mound City Group visitor center, guests can proceed to the front desk for more information or to have questions answered. Guests attending ranger-guided tours are encouraged to visit the Park Website for information on weather and suggested things to bring on the tour. A water bottle is strongly recommended during the hot and humid summer months. When social distancing of six feet is not possible, mask wearing is strongly encouraged.
Tour and program lengths are dependent upon ranger's material, weather and/or visitor participation. Guests are welcome to join or leave the tour or program at any time.
Pets must be leashed and owner must be in control of pet at all times. Please visit the park's BARK ranger page for addition information and details about bringing your pet to the park sites.
Tours and programs are free of charge.
Ranger guided tours and programs at Mound City Group are typically offered from Memorial Day through Labor Day on a daily basis. Exact dates can be found by calling the park directly.
Accessibility Information
For complete accessibility information at Mound City Group, please visit the park's Accessibility page.
Last updated: August 14, 2021