THING TO DO
One Hour Self-Guided Tour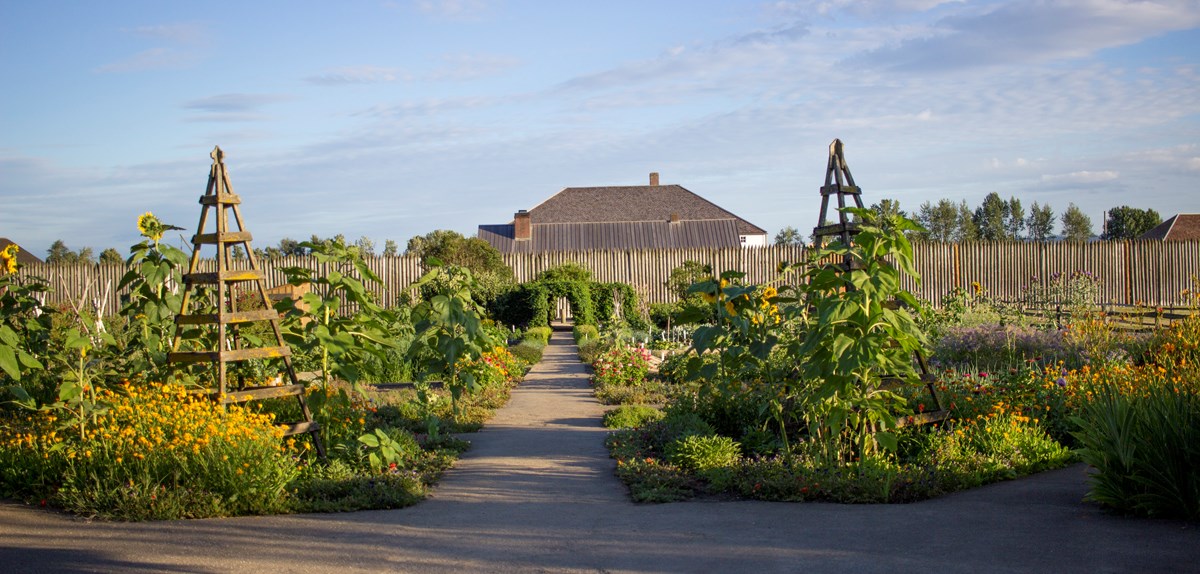 If you have only one hour to visit Fort Vancouver National Historic Site, we recommend that you see our namesake, of course: Fort Vancouver! After touring the Visitor Center to learn about the history of the site, proceed to the reconstructed fort located on the plain to the south.
Fort Vancouver was established by the Hudson's Bay Company in 1825, and served as the headquarters and supply depot for a vast network of fur trading outposts in the West. By 1860, after the Pacific Northwest had become part of the United States, the British fort fell into decline, and within a few years burned to the ground. What you see today is a reconstruction of the fort, built on the original's archaeological footprint.
On your way into the fort, take a leisurely stroll through the fort's formal English-style garden - featuring plants that would have been grown at the historic post.
To see the only structure remaining of the original fort, be sure to take a look down the well in the northeast corner of the stockade!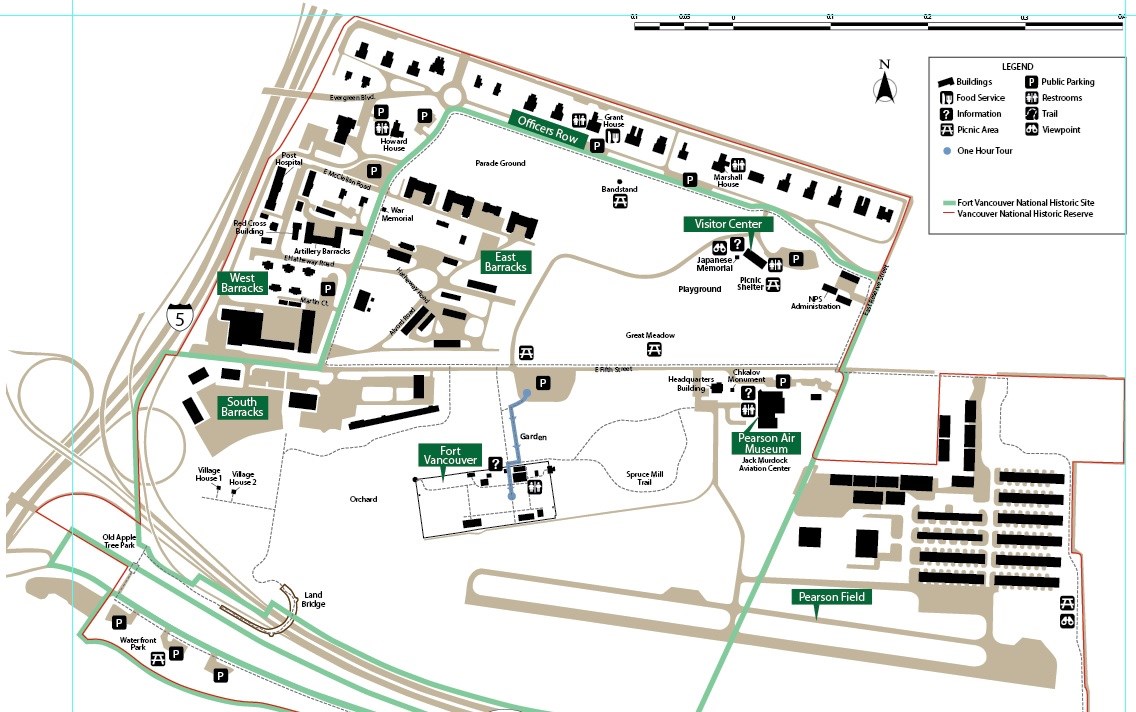 Pets Allowed
Yes with Restrictions
Pets are not allowed inside the reconstructed fort. Pets are allowed in the outdoor areas outside the fort. Service animals are allowed in all areas.
The entrance fee to the reconstructed fort is $5.00 per person, and the receipt is valid for 7 days. Ages 15 years and under are free. America the Beautiful, and all other National Park Passes, are honored.
An annual pass for entrance to Fort Vancouver NHS is available, and costs $30.00. This pass holder and three additional adults for 12 months from the purchase date.
All park facilities, including the Visitor Center, reconstructed Fort Vancouver, and Pearson Air Museum, are open Tuesday through Saturday, 9 am to 4:30 pm. Please call 360-816-6230 for more information.
Accessibility Information
This tour largely takes place on paved paths, with some uneven and gravel areas. It is wheelchair accessible.
Last updated: July 13, 2018