THING TO DO
Visiting King Canyon National Park After the KNP Complex Fire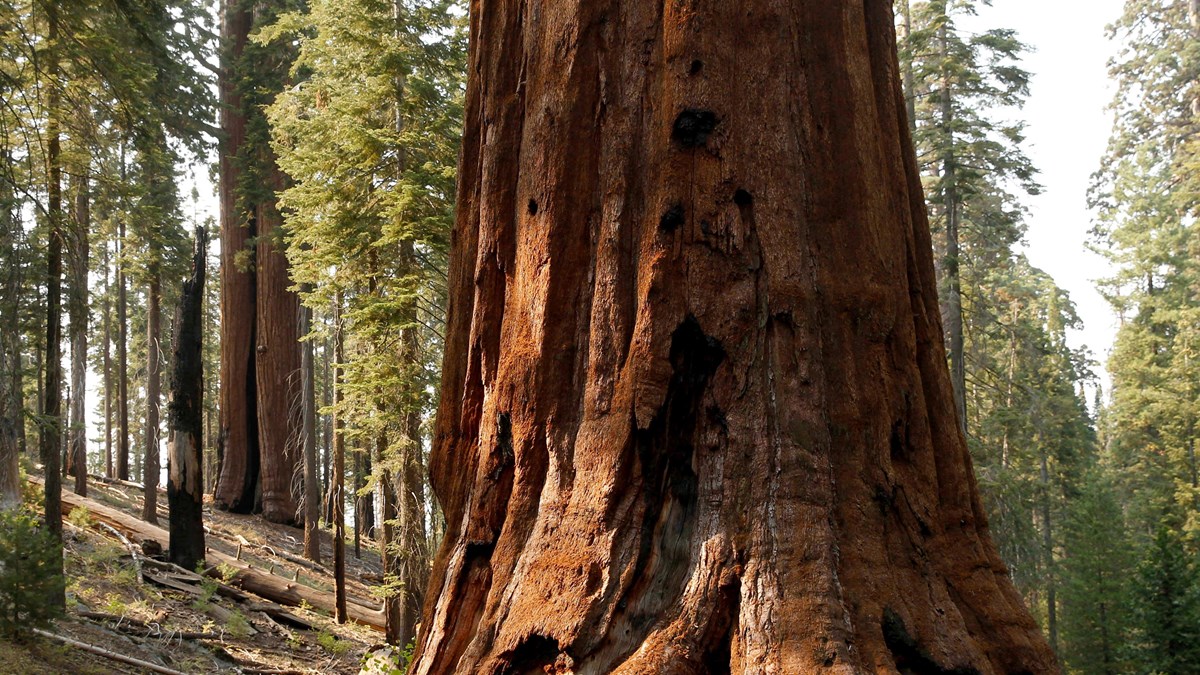 Even with some park closures in place due to impacts from the KNP Complex wildfire, it's still possible to visit sequoia groves and explore the Kings Canyon. Before you visit, check our Current Conditions web page for details about water availability and weather updates. Snow is already falling in Grant Grove and tire chain requirments may be in effect. 

Enter Kings Canyon via Highway 180 and the Big Stump entrance. The highway soon brings you to Grant Grove, where many trails are open. Consider the Grant Tree Trail, which leads to the second-largest tree on Earth, the General Grant Tree. For additional trip-planning information, stop at Kings Canyon Visitor Center in Grant Grove. Once snow falls, snowplay is a popuar activity here. 
The shortest trip into the park will bring you to Grant Grove. From the entrance station, it's a ten-minute drive to features along the highway. Even if you don't plan to hike, consider taking the road to the Grant Tree Trail where giant sequoias grow all around the trailhead. If you're in the mood to wander, a variety of trails lead through the features of this area. Snow can fall at this elevationa t any time, even in fall. Check weather forecasts before you visit.

If you continue to Cedar Grove, plan on adding at least a few hours to your trip, depending on whether you decide to hike. The road to Cedar Grove closes at noon on the Monday after Veteran's Day (November 15 in 2021).
Whether you head out on a trail or remain in your car, sequoia groves and high Sierra scenery are highlights of this day trip.
While you may bring pets into the park, pets are not allowed on trails. In parking areas and along paved roadways they must be on a leash no longer than 6 feet. For more information, check our Pets web page.
An entrance fee is charged for Sequoia and Kings Canyon National Parks. A vehicle pass is $35 and is valid for 1-7 days. It includes everyone traveling in a single vehicle for Sequoia & Kings Canyon National Parks and Hume Lake District of Sequoia National Forest/Giant Sequoia National Monument. There are other options for entrance fees, including discouted annual passes for people over 62 or people with disabilities. Check our Entrance Fees and Passes web page for details.
Location
Big Stump Entrance Station
Enter Kings Canyon National Park at Big Stump Entrance Station along Highway 180. From there, Grant Grove's trails are just a few minutes away. If the road to Cedar Grove is open, it's another 45 minutes along a scenic highway to the granit cliffs of the Kings Canyon.
Grant Grove is open year-round. In winter, snow is common at this elevation and tire chains are often required. 

Cedar Grove is usually open from the fourth Friday in APril to the Monday after Veteran's Day (late April to mid-November).
Accessibility Information