THING TO DO
Earn a badge at the Junior Ranger Activity Center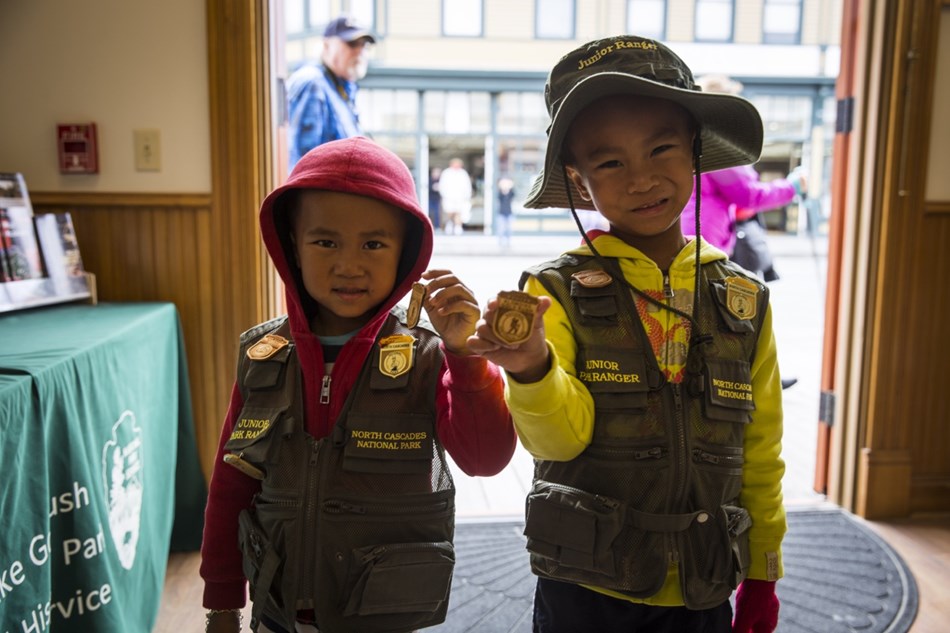 Earn a unique Skagway souvenir - a Junior Ranger badge! Stop by the historic Pantheon Saloon for hands-on activities. Learn about the gold rush while you
dig for fossils
try on Victorian dress-up clothes
practice rafting down the river
play Victorian games
explore history using an iPad
Earn your badge by completing 6 iPad activities.  Most can earn their badge in about 20 minutes, but some folks stay longer to dig for fossils, pose in dress-up clothes, and play with Victorian toys.
iPad activites require reading skills or a parent or partner who can read.  Hands-on activites are good for all ages from toddlers to grandparents.
Pets are allowed in Skagway's Historic District, but only service animals are allowed in the Junior Ranger Activity Center.
Entrance fees may apply, see Fees & Passes information.
Open late May-early September
Open Monday- Friday 10a-12p and 1pm-3pm.
Accessibility Information
This building is ADA accessible for folks with reduced mobility who may be using a wheelchair, walker, or other assistance device as well as anyone with a stroller. 
Last updated: July 5, 2017