THING TO DO
Pose Like "The Signer"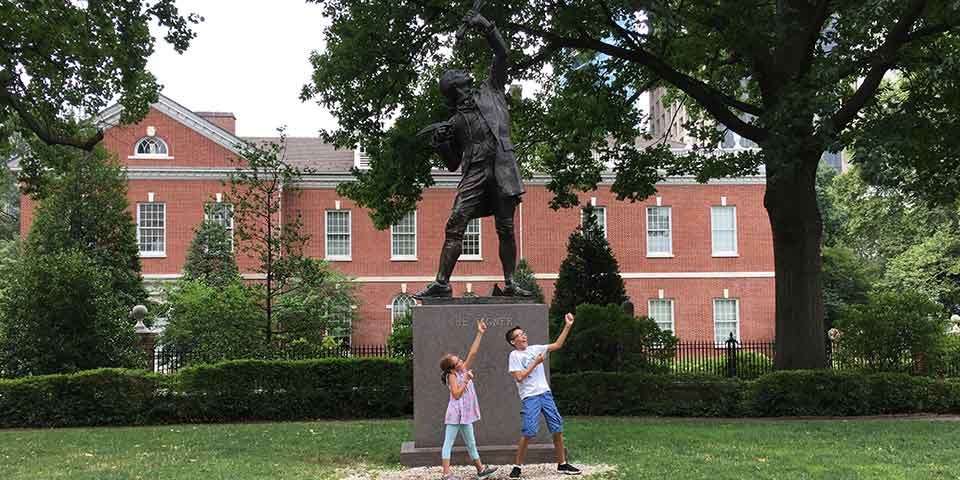 It's almost as much fun to watch others pose like "The Signer" as it is to pose yourself!
George Clymer - Philadelphia merchant, statesman, and signer of both the Declaration of Independence and the U.S. Constitution - inspired this statue. After you pose for the photo, take a moment to consider the risks that Clymer and all the Declaration of Independence signers took when they pledged their lives, their fortunes, and their sacred honor in the cause of independence.
It should only take a moment to pose like the statue, but you may wish to sit in the lovely garden and people watch!
Entrance fees may apply, see Fees & Passes information.
Signers Garden is located at 5th and Chestnut Streets.
Signers Garden is open from dawn to dusk.
Accessibility Information
Signers Garden is accessible for those with mobility challenges.  There is a flat paved path around the edge of the garden.
Last updated: June 29, 2018