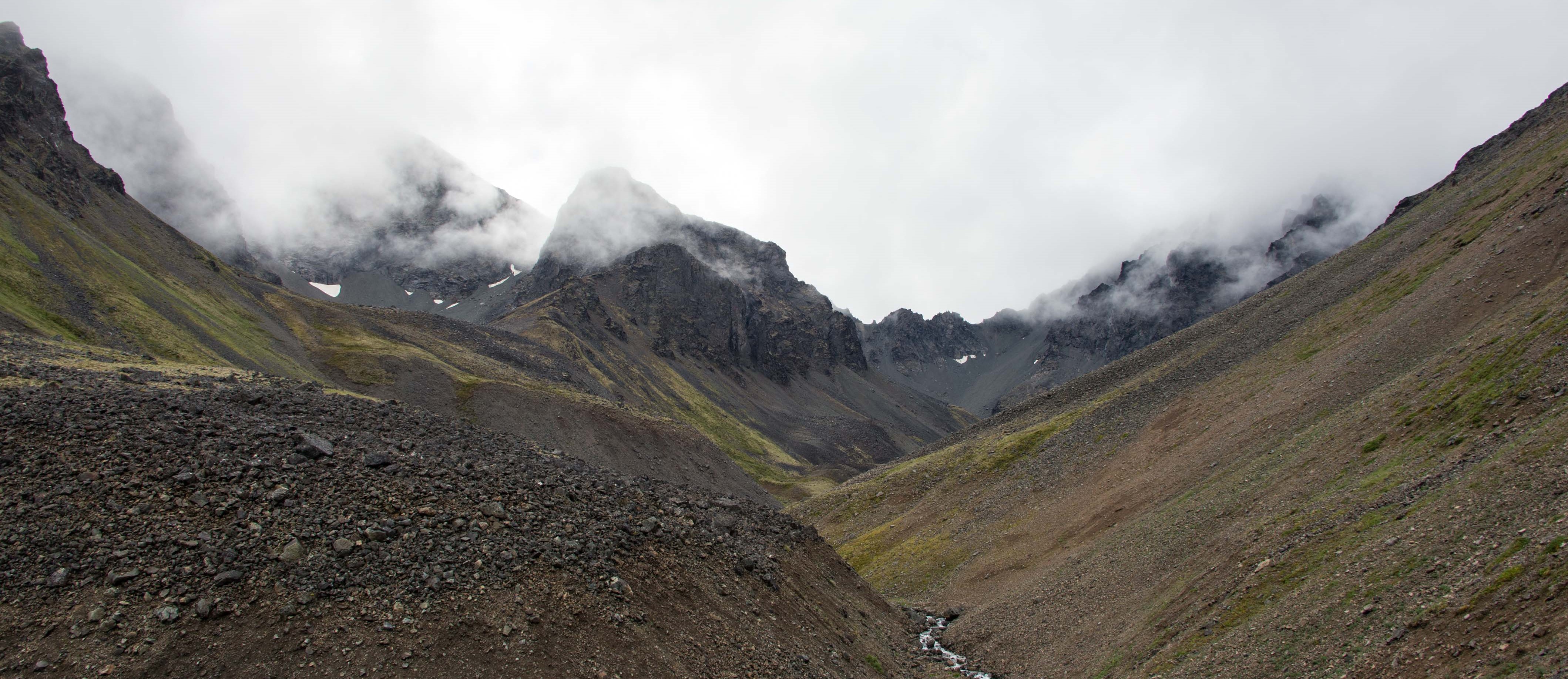 Off-Track Adventure
This unmaintained trail is a gateway to thousands of acres of wilderness ideal for an adventure on foot. The trail fades away after several miles. Beyond there, it opens up for you to forge your own path through one of the many side valleys, or spend a relaxed day wandering alongside Hope Creek. You can also
use the Hope Creek route as a starting point
for a longer route over one of the many passes in this area of Lake Clark National Park and Preserve.
Ranger Recommendations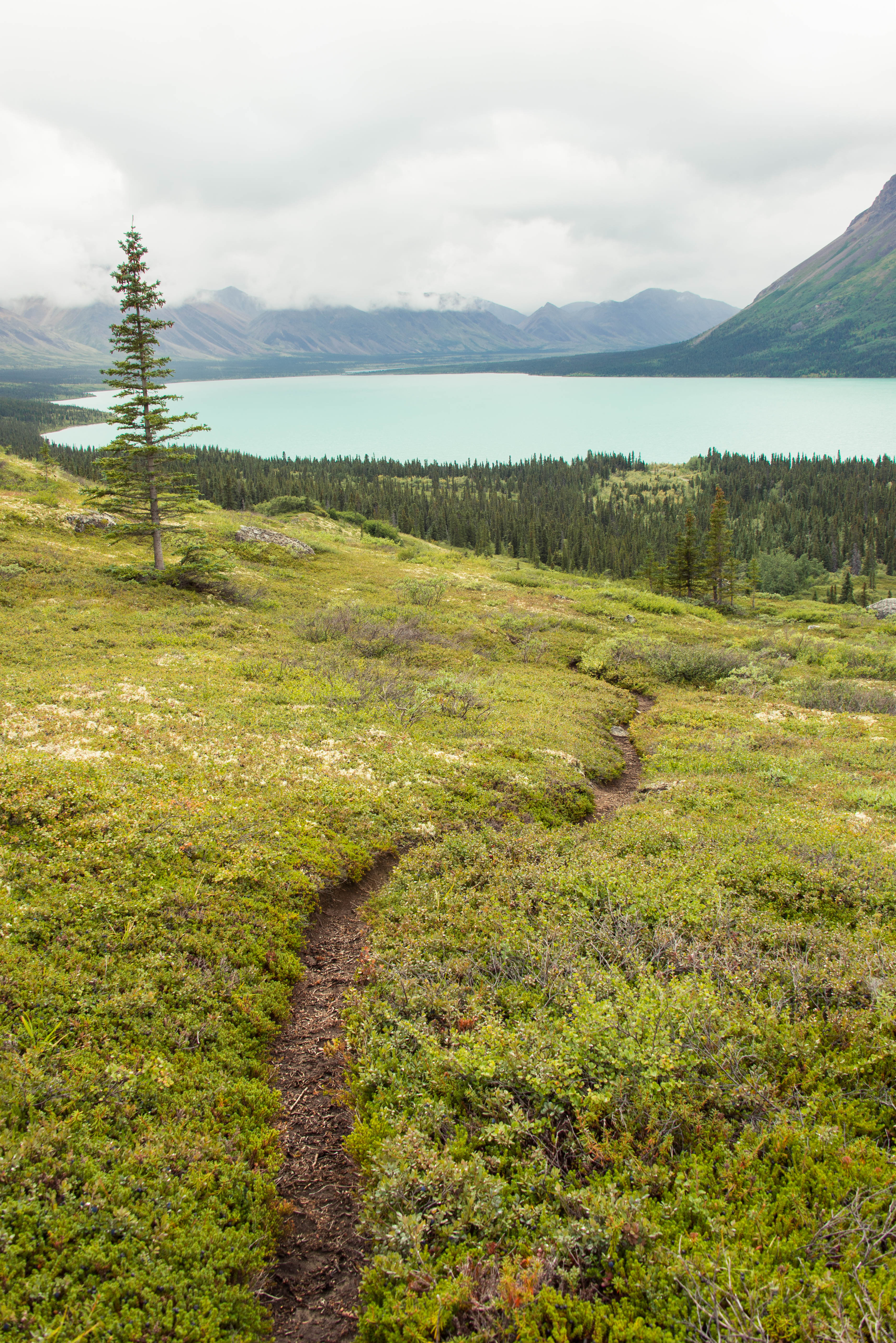 For a satisfying, strenuous hike, continue on the trail past rocky ravines and gentle ridges to explore Hope Creek Valley. After the established trail fades away, there is plenty of excellent hiking to be enjoyed through trailless low brush and alpine terrain. Be sure to bring appropriate rain gear, snacks and water, and navigation tools. Keep an eye out for Dall's sheep on the ridges and mountainsides above the trail.
"The more I see as I sit here among the rocks, the more I wonder about what I am not seeing."

― Richard Proenneke, One Man's Wilderness: An Alaskan Odyssey