THING TO DO
Honor the Flag at Fort McHenry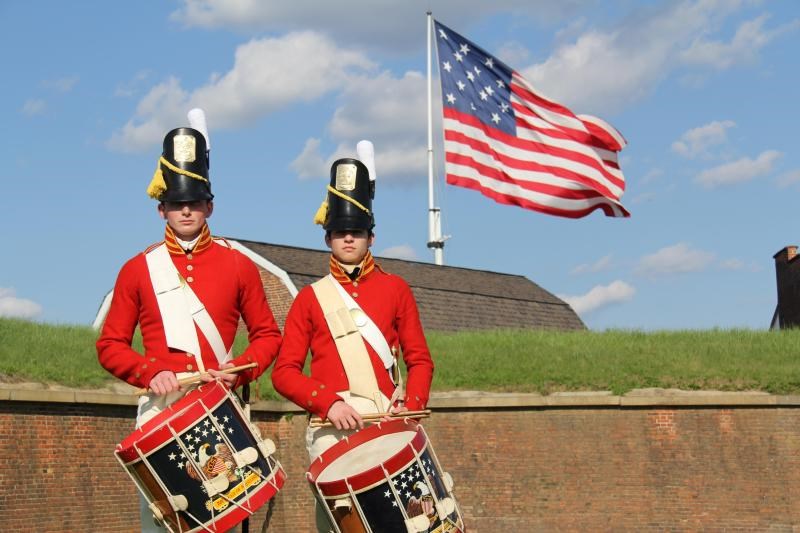 Baltimore's harbor made early trade and travel possible, but it also left the city vulnerable to attack by the British during the War of 1812. Take a bike ride or travel by watertaxi (in the warmer months) to nearby Fort McHenry and learn about the Battle of Baltimore.

American soldiers at Fort McHenry defended the fort and the city from the British from September 13-14, 1814. As American soldiers fought to defend the city from the British, Francis Scott Key watched from a ship out in the harbor. Heartened by the sight of the American flag flying over Fort McHenry, Key wrote a poem about what he witnessed. This poem is known today as the Star-Spangled Banner, our national anthem.
Explore More!
Before visiting, check out the Fort McHenry Junior Ranger Activity Booklet. You'll find a scavenger hunt, a maze, and fun games like BINGO. Learn about the history of the fort and the Star-Spangled Banner as you complete the activities. Upon completion of the activity book, you'll earn a Junior Ranger Certificate!

Return to the Battles, Banners, and Boats Trip Idea or discover more of Baltimore's Stories.
Sources:
https://www.nps.gov/fomc/index.htm
http://amhistory.si.edu/starspangledbanner/making-the-flag.aspx
Entrance fees may apply, see Fees & Passes information.
Last updated: June 26, 2018