THING TO DO
Hike Fox Hollow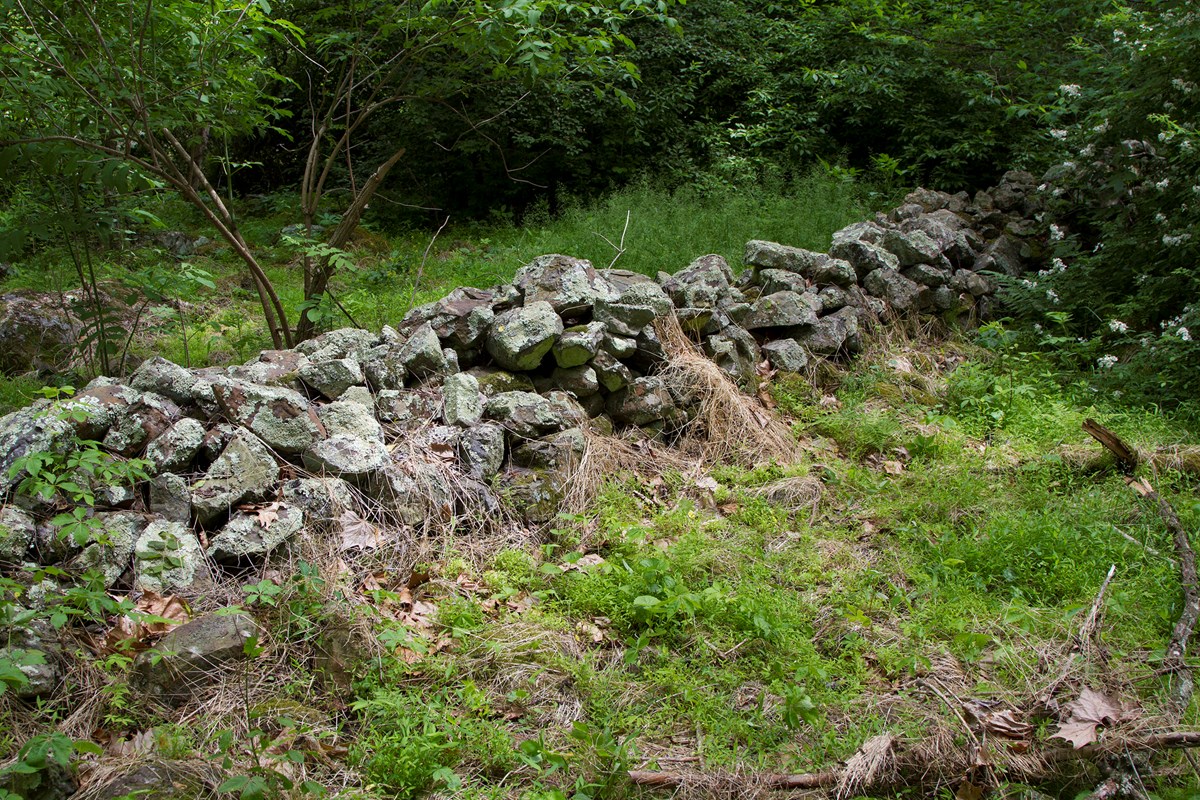 Difficulty rating:
Easiest
Distance:
1.2 mi/1.9 km
Elevation gain:
310 ft/94 m
Trail features:
A walk through the forest filled with history.
TRACK Trail for Kids:
Fox Hollow is a part of the Kids in Parks program!
Learn about participating in the TRACK Trail program at Fox Hollow
.
From the trailhead, located across Skyline Drive from Dickey Ridge Visitor Center, go left onto Dickey Ridge Trail, then right onto Fox Hollow Trail. Stay on Fox Hollow Trail — past rock piles and the Fox family cemetery — back to your starting point.
Fox Hollow is an easy 1.2 mi/1.9 km hike.

An average pace is:
1.5 mph for easiest trails.
1.4 mph for moderate trails.
1.3 mph for moderately strenuous trails.
1.2 mph for strenuous and very strenuous trails.
Pets are not allowed on Fox Hollow Trail.
The park entrance fee is required.
Time of Day
Day, Dawn, Dusk
Accessibility Information
Service animals are allowed on Fox Hollow. All other pets are not allowed on this trail. 
Last updated: July 9, 2018