THING TO DO
Hike Compton Peak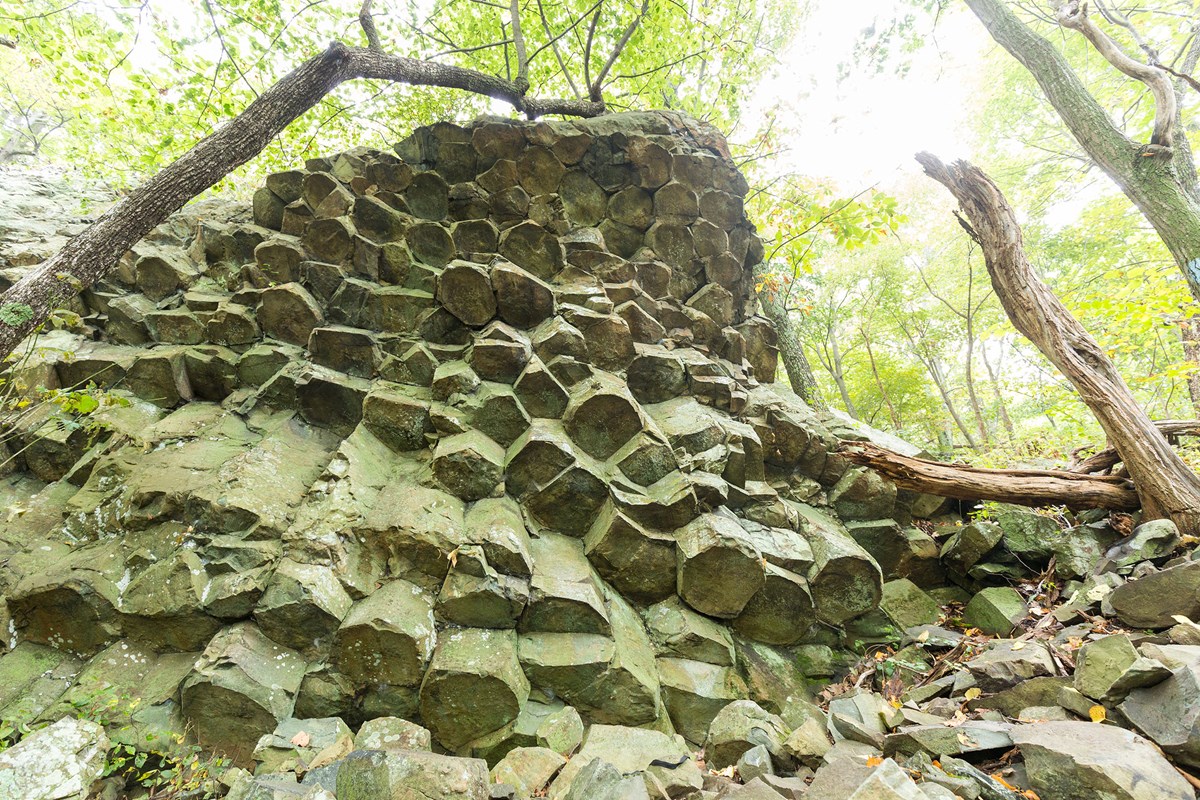 Hike Compton Peak, West and East
Difficulty rating:
Moderate
Distance:
2.4 mi/3.9 km
Elevation gain:
855 ft/260 m
Trail features:
Hike to two viewpoints and see a unique columnar jointing geologic feature.
Compton Peak is actually two separate peaks, Compton Peak West and Compton Peak East. The hike to both of the peaks plus a columnar jointing geological feature is 2.4 mi/3.9 km. Leave from the Compton Gap parking area at Skyline Drive mile 10.4. Across from the drive, look for the concrete trail marker indicating the Appalachian Trail (A.T.). Take the A.T. south to the intersection with the Compton Peak trails. Go right to continue to the western viewpoint. Return to the intersection and continue straight to the eastern viewpoint and the columnar jointing feature. Return to the intersection and head north on the A.T. to go back to the parking area.
The trail to Compton Peaks is a 2.4 mi/3.9 km moderate hike.

An average pace is:
1.5 mph for easiest trails.
1.4 mph for moderate trails.
1.3 mph for moderately strenuous trails.
1.2 mph for strenuous and very strenuous trails.
Pets must be on a leash no longer than 6 feet at all times. 
The park entrance fee is required.
Location
Skyline Drive mile 10.4
The hike to Compton Peak leaves from Compton Gap parking area at mile 10.4 of Skyline Drive. Cross the drive to find the trailhead. 
Time of Day
Day, Dawn, Dusk
Accessibility Information
Service animals are allowed on Compton Peak and the Appalachian Trail. 
Last updated: July 9, 2018