THING TO DO
Hike Blackrock Summit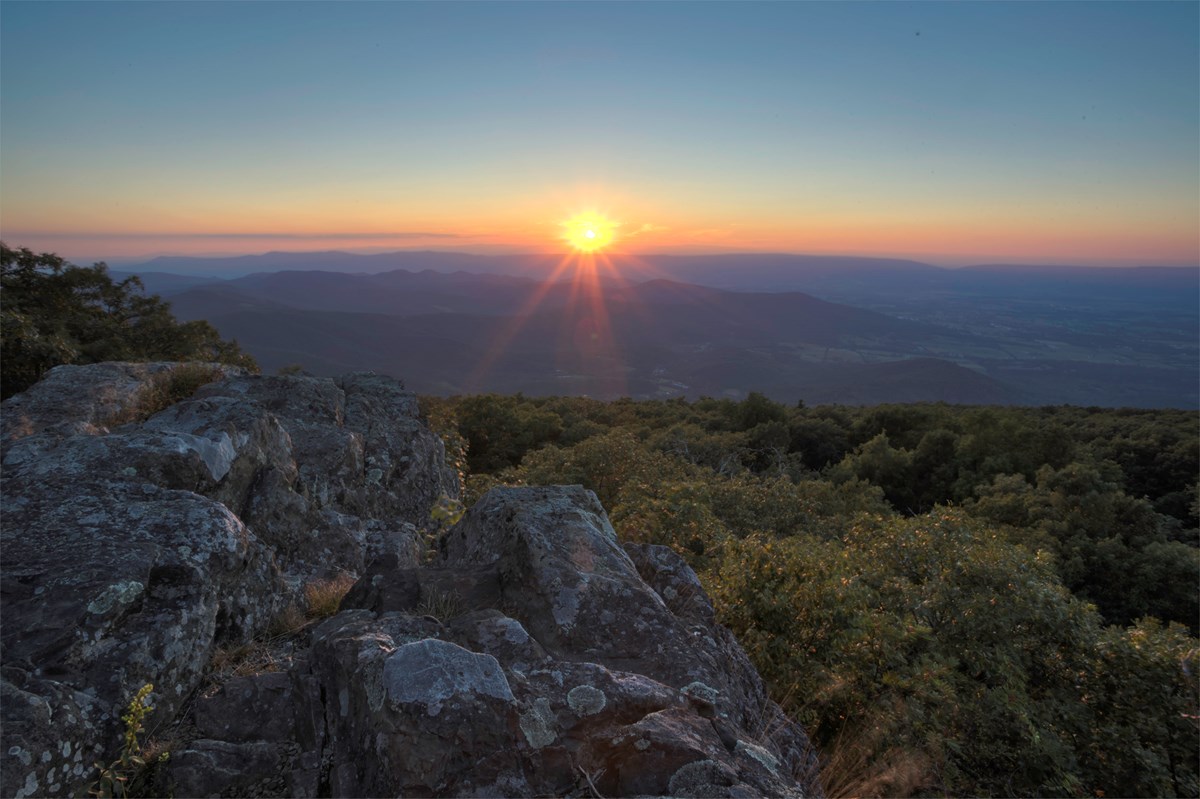 Hike Blackrock Summit
Difficulty rating:
Easiest
Distance:
1 mi/1.6 km
Elevation gain:
175 ft/53 m
Trail features:
Take a short hike to a talus slope geological feature with beautiful views.
TRACK Trail for Kids:
Blackrock Summit is a part of the Kids in Parks program!
Learn about participating in the TRACK Trail program at Blackrock Summit.
Blackrock Summit is an easy 1 mi/1.6 km hike leading to a talus slope with sweeping views of the mountains and valley beyond. From the Blackrock parking area at Skyline Drive mile 84.4, follow the Appalachian Trail (A.T.) south. At the trail post, turn right and continue to the boulder field where you can see the layers and quartzite patterns on the rocks and a beautiful view. Continue south on the A.T. around the slope. At the intersection, turn left onto the Blackrock Hut Road-Trayfoot Mountain Trail and follow the trail back to the parking lot.
The Blackrock Summit Hike is an easy 1 mi/1.6 km hike.

An average pace is:
1.5 mph for easiest trails.
1.4 mph for moderate trails.
1.3 mph for moderately strenuous trails.
1.2 mph for strenuous and very strenuous trails.
Pets must be on a leash no longer than 6 feet at all times. 
The park entrance fee is required.
Time of Day
Day, Dawn, Dusk
Accessibility Information
Service animals are allowed on Blackrock Summit.
Last updated: August 24, 2020