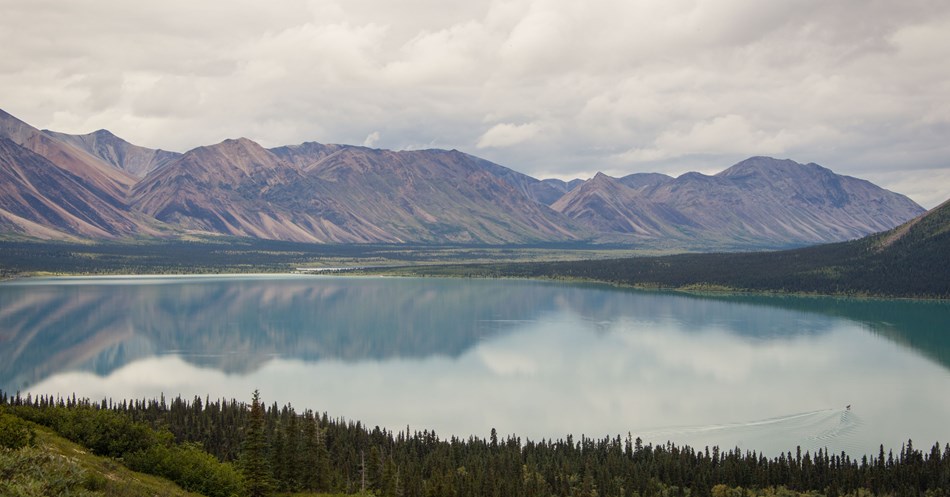 Find Your Bliss in the Backcountry
For a quick, family-friendly hike, walk less than a mile up Hope Creek trail and take in the views of Upper Twin Lake, Hope Creek, and the surrounding peaks from Cowgill Benches. In season, there are abundant blueberries, crowberries, and lowbush cranberries at this peaceful spot. It was visited often by
Richard Proenneke
during his thirty years in Lake Clark National Park and Preserve.
Ranger Recommendation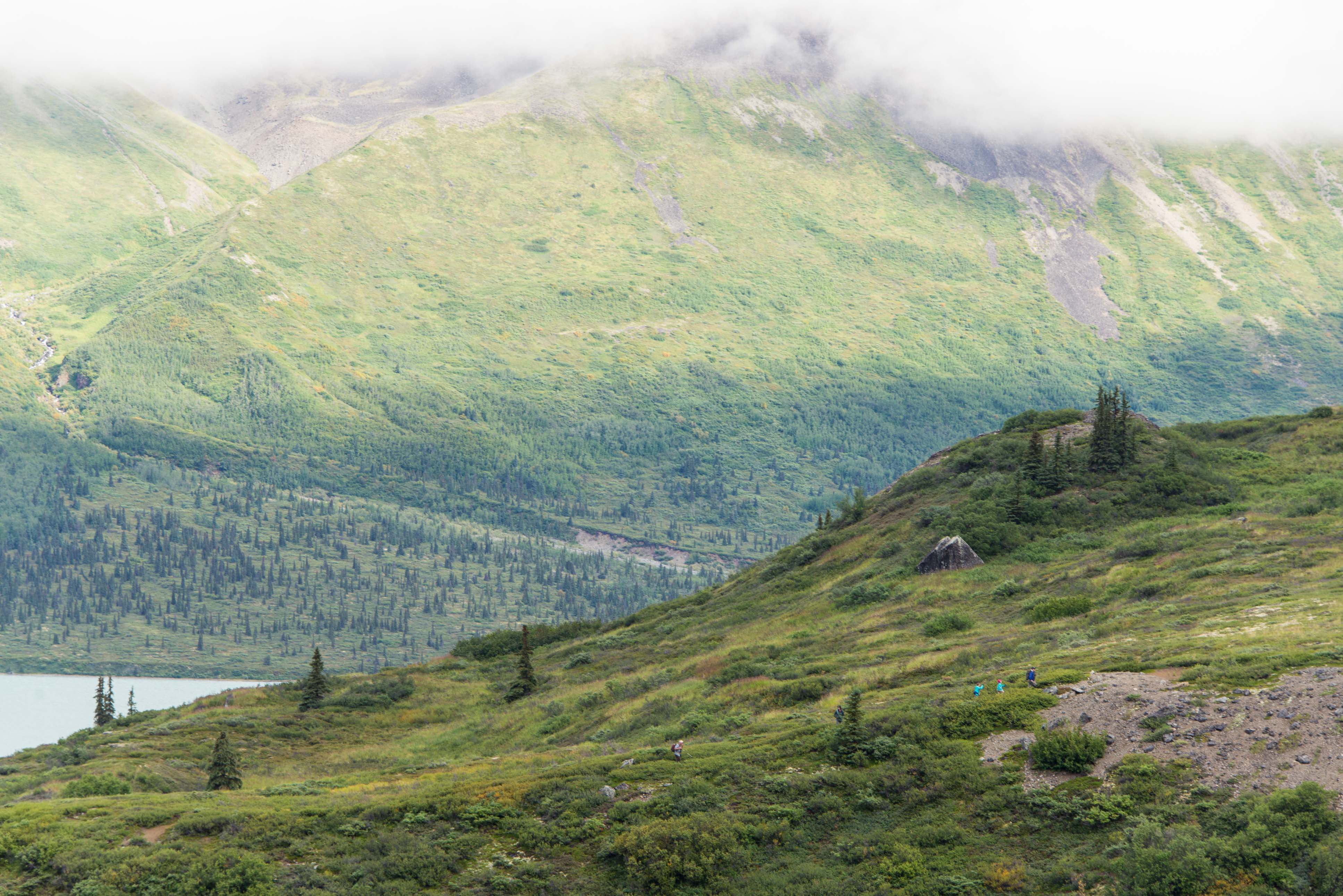 Be sure to bring adequate layers and rain gear, as the weather can change at a moment's notice. There are also bears and other wildlife in the area, so hike in groups if possible and review bear safety suggestions beforehand. In the fall, Dall's sheep may be visible on the high mountain slopes above Cowgill Benches. For a more strenous experience,
continue up the trail through Hope Creek Valley
.