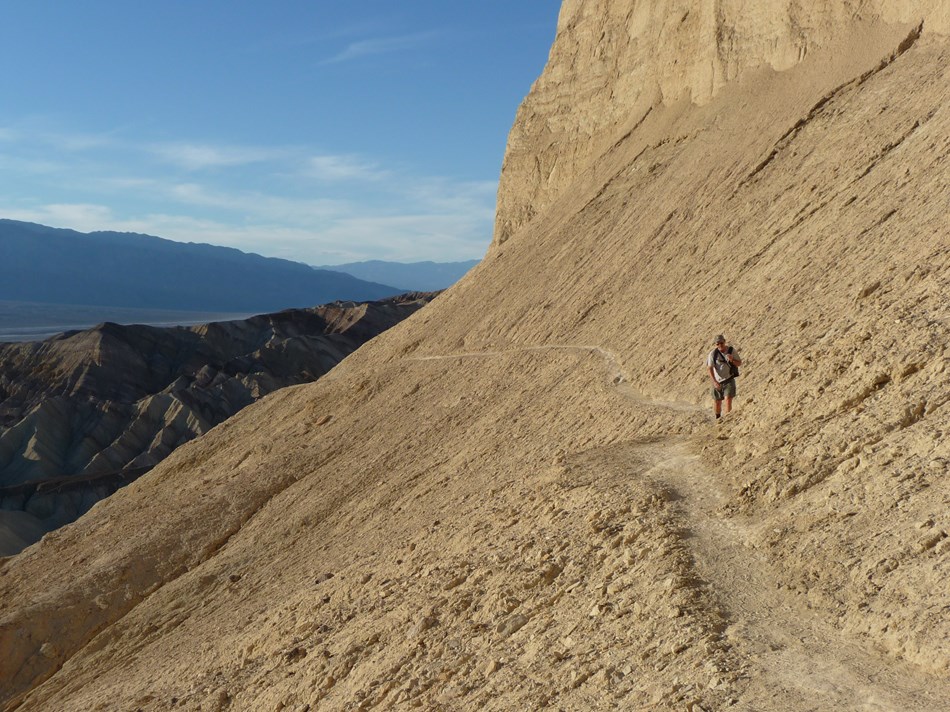 A labyrinth landscape of golden colored hills and winding narrow canyons create hiking options ranging from easy strolls to strenuous adventures. The most popular routes can be combined with one another for longer adventures. Regardless which adventure is right for you, take the map and route description with you.
SUMMER HIKING IS NOT RECOMMENDED in the lower elevations of the park.
We recommend only 15 minutes out of the car/A/C in the summer heat in the lower elevations.