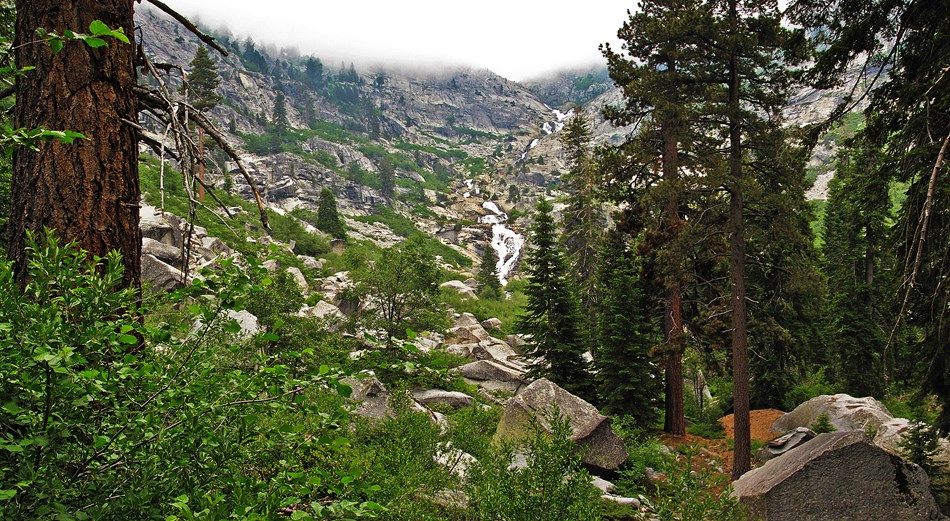 The Topokah Falls Trail is an easy trail leading to a stunning waterfall. As the trail ascends, it follows the Marble Fork of the Kaweah River with views of meadows and magnificent granite cliffs. Once by the falls, be sure to keep an eye out for yellow-bellied marmots sunbathing on the rocks.
The trail begins in the Lodgepole Campground - continue past the entrance station to the bridge just past the overflow parking lot. Spring and early summer are the most scenic seasons for this trail, as wildflowers bloom and snow melt sends water cascading down the falls.
In the summer, take the
free Sequoia Shuttle
to the Topokah Falls trailhead! The Green Route (Giant Forest) and Purple Route (Lodgepole/Wuksachi/Dorst Campground) stop here.