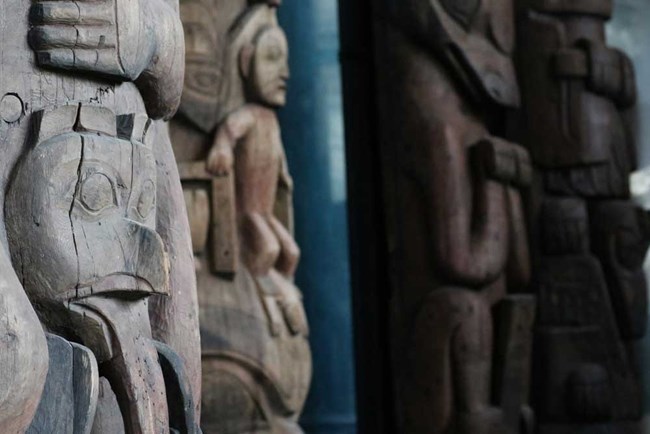 Explore the Visitor Center and Meet with Demonstrating Artists

Sitka National Historical Park is the oldest National Park in Alaska, being first set aside as a public park by President Benjamin Harrison in 1890. Exhibits in the visitor center let you learn more about Tlingit culture and way of life. Demonstrating artists work in the Cultural Center studios each day, working on traditional crafts like wood carving, metal engraving, beading, sewing and regalia work.
Talk to a park ranger
Learn about Totemic art, salmon, sea otters, and more with free Ranger programs
Watch the 12-minute park film "Voices of Sitka," which is a narrated movie that tells the story of Sitka from the perspectives of Tlingit, Russian and American residents
Explore the museum to learn about Tlingit culture
Visit with local artists working on traditional art, including wood carving, beading, regalia sewing and metal engraving.
Watch a slideshow of historic photos of the Tlingit community in Sitka.