THING TO DO
Charles Young and Wilberforce Cell Phone Tour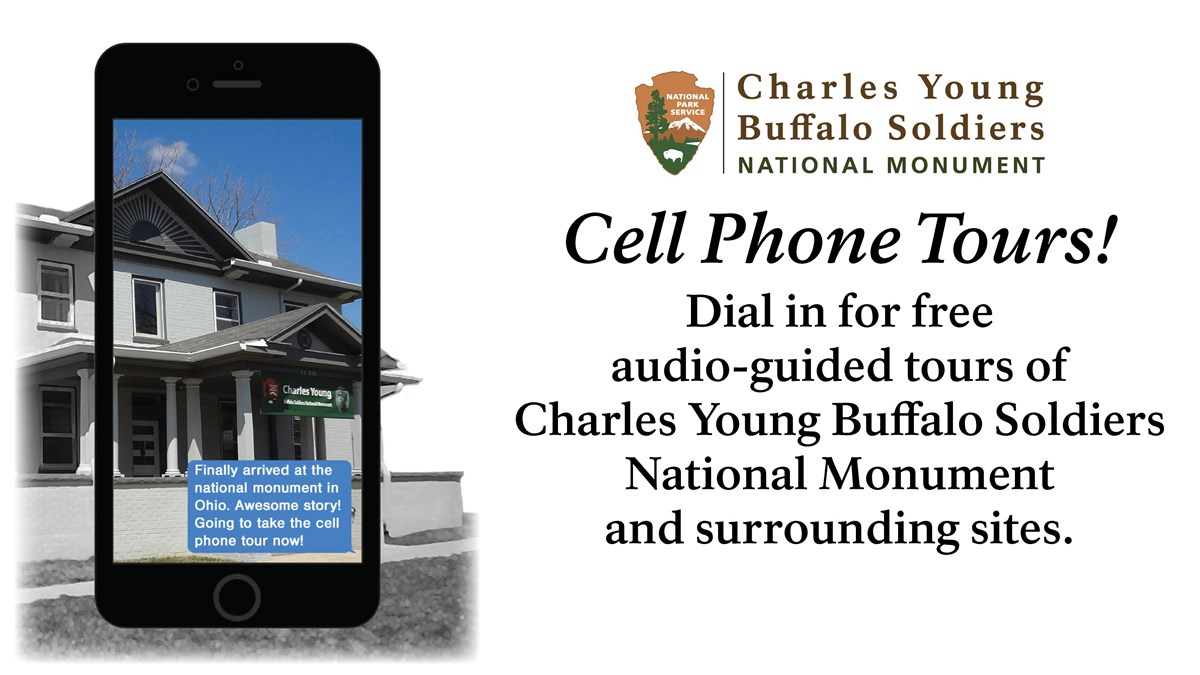 Visitors to the park can now learn more about Colonel Charles Young and key members of the Wilberforce, Ohio area at any time during the day. The park's Cell Phone Tour allows visitors to take a self-guided audio tour to supplement their visit to five other important areas that were instrumental in the history of the community.

Dial 937-556-4215 to get started on the tour. Even though the stops are numbered, visitors can choose any stop in any order to accommodate their visit. Visitors can use the cell phone map as a guide or follow the tour in any desired order.
The six stops are as follow:
Colonel Charles Young & Ada Young - Youngsholm
Wilberforce University & W.E.B. DuBois - Wilberforce
National Afro-American Museum and Cultural Center - Wilberforce
Central State University & Hallie Q. Brown - Wilberforce
Payne Theological Seminary & Daniel Payne - Wilberforce
Paul Laurence Dunbar House - Dayton*
Whatever your pace, this new audio tour will enhance your visit to the park and to the park's partner organizations.
Visitors are encouraged to leave feedback after their tour. Press "0#" at any time to record your audio feedback. Your valuable feedback will help us to enhance the audio tour and will be greatly appreciated.
Visit the Dayton Aviation Heritage National Historical Park Directions page for directions to the Paul Laurence Dunbar house.
Visitors can listen to all six parts of the tour or choose any individual option, depending on time available. Each stop's narration is between 2 to 6 minutes. Guests can either call in to the tour from outside of the area or they can follow the tour stops which are indicated on the cell phone tour map. If following the tour at the sites indicated on the map, the tour will likely be upwards of 90 minutes as the final stop is in Dayton, Ohio.
Entrance fees may apply, see Fees & Passes information.
Now, visitors can "visit" the park even when being physically at the park is not an option. Use your phone to call into the park cell phone tour and learn about Colonel Young and important figures in Wilberforce community history.
Accessibility Information
This is an audio only tour, utilizing personal cell phones or landline phones.
Last updated: June 1, 2021