THING TO DO
Check Out the View at Dantes View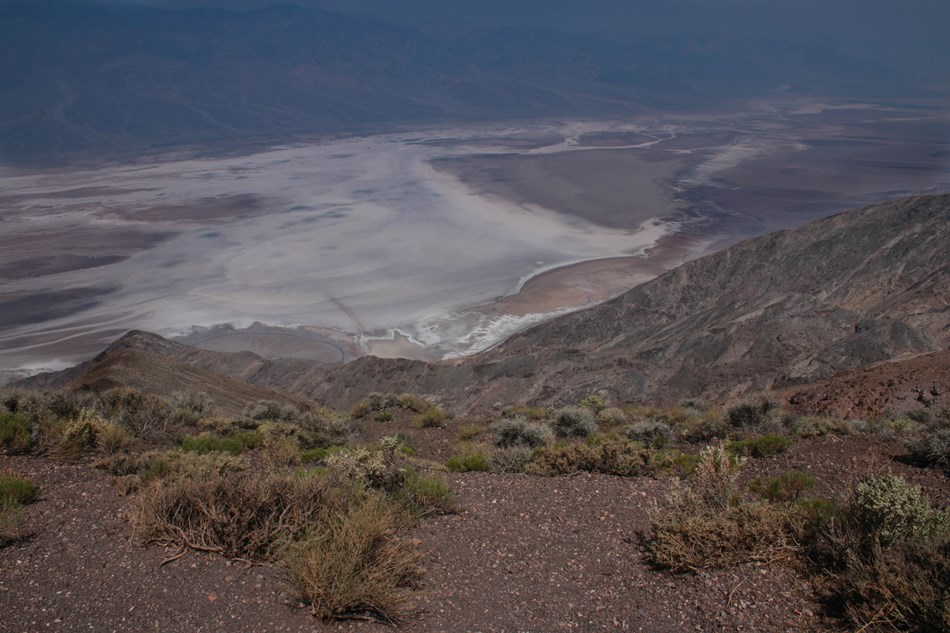 At 5,475 ft (1,669 m), the most breathtaking viewpoint in the park. Facing west, the view of the Panamint Mountains towering over the lowest point (-282ft / 86m) in North America (Badwater Basin) offers one of the best sunrises in the park. The barely visible mountains on the far western horizon are the Sierra Nevadas, home to the highest point (14,505ft / 4,421m) in the contiguous United States - Mount Whitney, however the peak itself isn't quite visible.
Star Wars Fans?
Dantes View was used for a scene in Star Wars, Episode IV, A New Hope. Recognize the view looking down on Mos Eisley?
Star Wars, a New Hope, was filmed in the national park a few decades ago, when that type of filming was permitted. We would not allow the vast majority of the filming that was done now because of the prohibition on commercial filming in wilderness. More permit information can be found on our
permits page.
You may take your pet along roads, to campgrounds, picnic areas, and other developed areas of the park, but they must be restrained or kept on a leash no longer than 6 feet at all times. Other than service animals, pets are not allowed inside most buildings or on trails (including to Zabriskie Point), but you also can not leave them in your car while you are away. Most pet owners find that both their pets and themselves are happier if the pets are left at home or in a kennel.
Included with park entry fee and acceptable pass.
Last updated: May 25, 2018