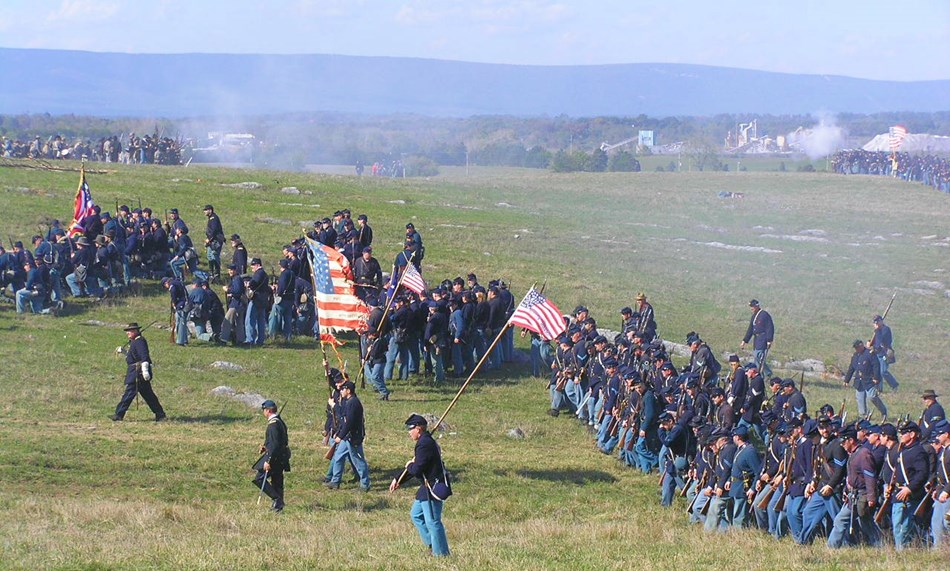 Follow the
Battle of Cedar Creek
from where the Confederate soldiers surprised the sleeping Union camps in the foggy dawn of October 19, 1864, to the final counterattack late that afternoon.
Ranger Program
A two-hour guided tour, using a car-caravan system (visitors follow the ranger's vehicle), which covers the Battle of Cedar Creek in a chronological fashion. This 13 mile tour follows the major events of the fighting and includes approximately 5 or 6 stops at key battlefield landmarks. Meet at the Cedar Creek and Belle Grove NHP Visitor Contact Station.
Self Guided Tour
This 18-mile self-guided auto tour consits of 10 stops, starting at the Cedar Creek Battlefield Foundation Headquarters.
Download the driving tour directions and map
or find a
podcast
audio version of the tour to listen to. For more information on the
Civil War in the Shenandoah Valley
visit the
park website
.