THING TO DO
Visit Skyline Arch

A short, out-and-back hike on well defined trail leads to an arch in a high wall. A gentle, rocky uphill slope at the beginning of the trail continues along a relatively flat path to the base of the arch. Notice a rock pile at the bottom of the arch.
Entrance fees may apply, see Fees & Passes information.
Accessibility Information
The beginning of the trail is uneven and requires walking up a short rocky slope. It is not accessible to wheelchairs. The trail after this rocky slope is relatively flat.
In winter, there may be snow or icy conditions; we recommend traction devices for hikers.
Service animals are allowed in national parks. For a definition of a service animal, please see the Americans with Disability Act (ADA). Pets are not allowed on this trail.
To get a closer view, accessible to a wheelchair, take the paved path to the campground amphitheater on the other side of Skyline Arch.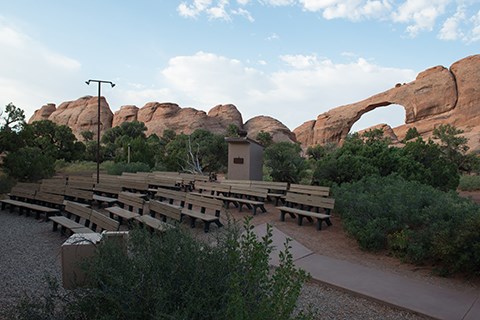 Evening is a good time for photography, as the setting sun shines a deep orange on the face of the arch.
You can also get closer to arch by taking a sidewalk from Devils Garden Campground. Drive into the campground and park at the amphitheater parking area. Follow the path to the amphitheater for a view of Skyline Arch. This path is accessible to wheelchairs.
Arches are constantly changing. Most changes are slow, but some can be dramatic. A large boulder suddenly fell out of Skyline Arch in 1940, roughly doubling the size of the opening. You can see remnants of this rockfall at the base of Skyline Arch, about 0.2 miles (0.3 km) down the trail.
Before and After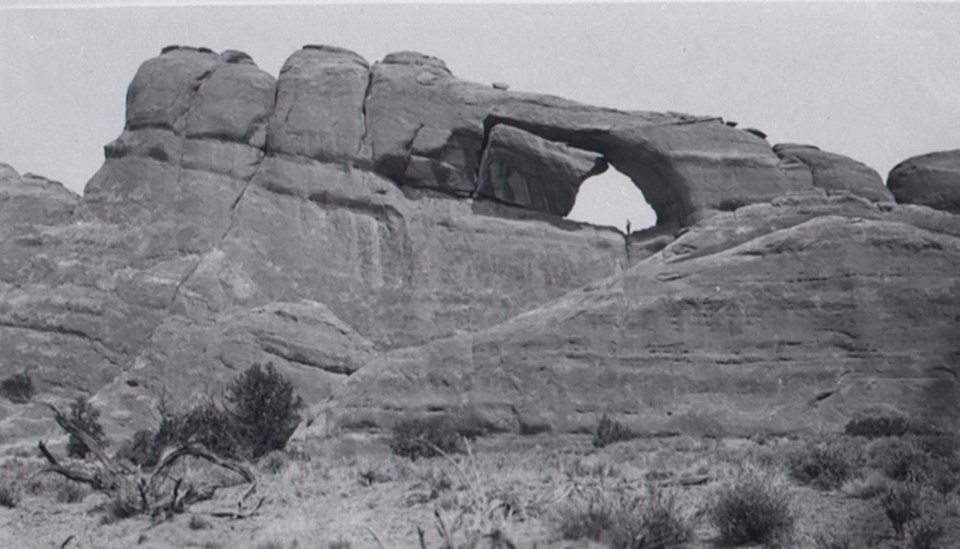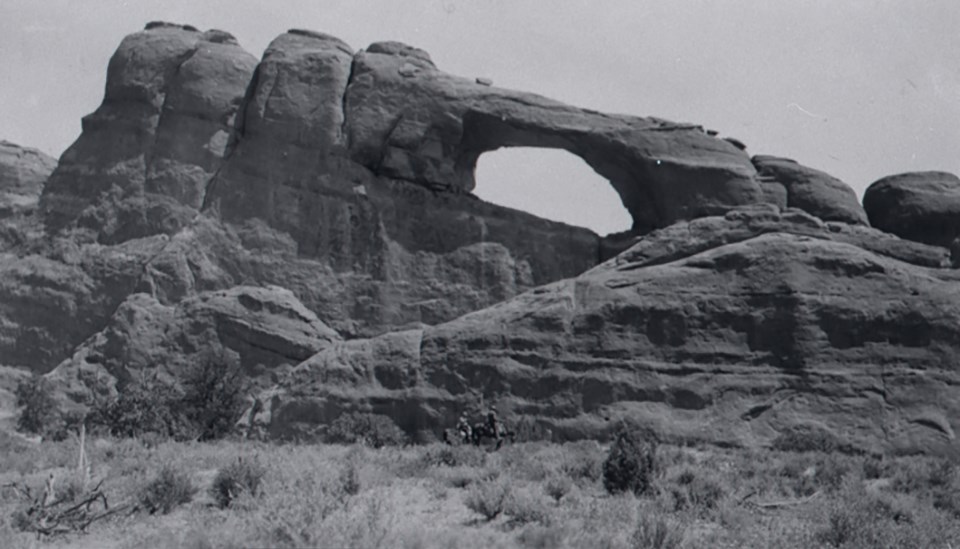 Left image
Skyline Arch before the 1940 rock fall
Credit: NPS Photo
Right image
Skyline Arch after the 1940 rock fall
Credit: NPS Photo
Last updated: July 24, 2019