Lesson Plan
Curriculum Materials from Bent's Old Fort National Historic Site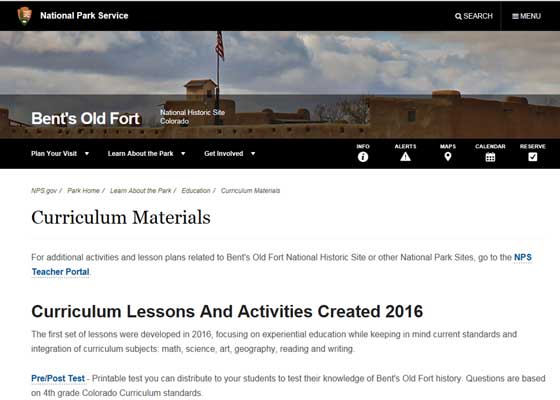 Grade Level:

Upper Elementary: Third Grade through Fifth Grade

Subject:

Social Studies

Lesson Duration:

60 Minutes
Objective
These lessons were developed in 2016, focusing on experiential education while keeping in mind current standards and integration of curriculum subjects: math, science, art, geography, reading and writing.
Background
Lessons focus on daily life at Bent's Old Fort and its role with the Santa Fe Trail.

Visit the park's website: https://www.nps.gov/beol/learn/education/curriculummaterials.htm
Preparation
See lesson plans.
Materials
Lesson Hook/Preview
See lesson plans.
Procedure
See lesson plans.
Vocabulary
See lesson plans.
Contact Information
Last updated: September 20, 2017