Lesson Plan
Letters from the Landscape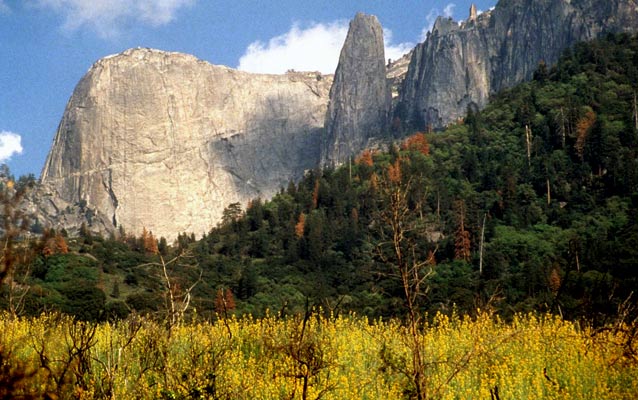 Grade Level:

Middle School: Sixth Grade through Eighth Grade

Subject:

Science

Lesson Duration:

60 Minutes
Objective
After completing this program 6th- and 7th-grade students will be able to:

1. Describe four events in the geologic history of Sequoia and Kings Canyon National Parks.
2. Identify three geologic processes that create land forms.
3. Explain their reasoning in constructing a geologic timeline.
4. Begin geologically exploring their community by identifying at least one land form and its accompanying geologic process.
5. Discuss why geologic landscapes should or should not be preserved.
Background
Sequoia and Kings Canyon National Parks are known for being home to a wide variety of animals and plants, including the largest trees in the world, but these parks are home to other features just as impressive as the giant sequoia! Did you know the highest mountain in the United States (outside of Alaska) is inside the borders of these parks? Mount Whitney rises almost three miles above the Central Valley. It is surrounded by some of the tallest mountains in the country and is a place where people from all around the world come to not only study geology, but to recreate. This unique landscape is known as the High Sierra.   
Have you ever asked a question about a hill, river, valley, canyon, or rock? Have you wondered why we have mountains in California, if mountains have always been here, or how mountains became so tall? If so, you are a geologist! Geologists ask questions and study changes in the Earth. Geologists figure out these mysteries by making observations and using what they already know to form hypotheses about the geologic history of a landscape. Today we are going to examine landscape the way a geologist would. We will unlock the stories of the High Sierra in Sequoia and Kings Canyon National Parks.
Materials
Download Postcards from Landscapes
Download Worksheet - Postcards from Students 1
Download Worksheet - Postcards from Students 2
Contact Information
Last updated: January 5, 2017