New Visitor Center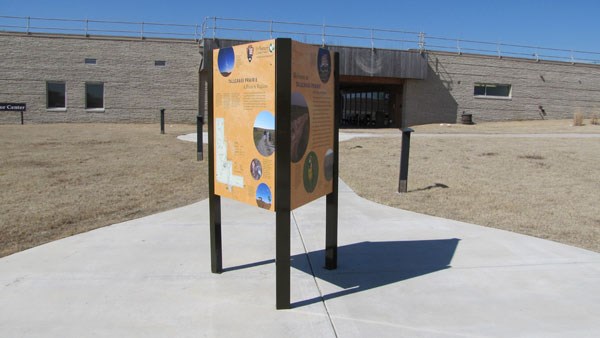 When you reach the site, turn left into our new parking area to begin your visit. Outside the center, an information kiosk welcomes you to the site. Beyond this is an orientation map that lets you feel the terrain of the historic ranch site.
The new facility has restrooms, water fountains, a short orientation film, Jr. Ranger activities, exhibits, and friendly rangers to help make your experience a good one. The far left door and all the way to the back of the breezeway is the door to begin your journey. Welcome everyone.
Visitor Center Dedication and Celebration Event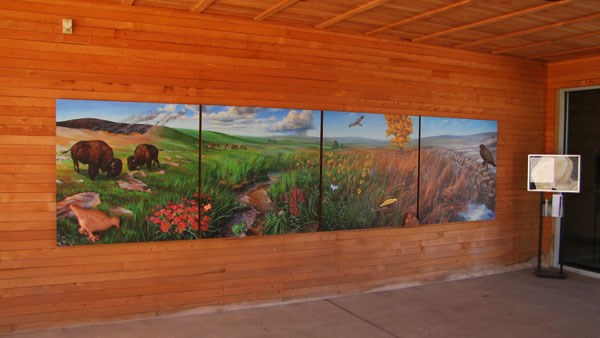 After entering the breezeway of the new facility, the visitor center is located on the left with the entry way at the back. This photo depicts a painted mural with the four seasons of the prairie and tactile elements ready for your discovery. See
Operating Hours and Seasons
page for schedule. Come inside to learn more about the prairie, American Indian culture, and ranching legacy through the
exhibits.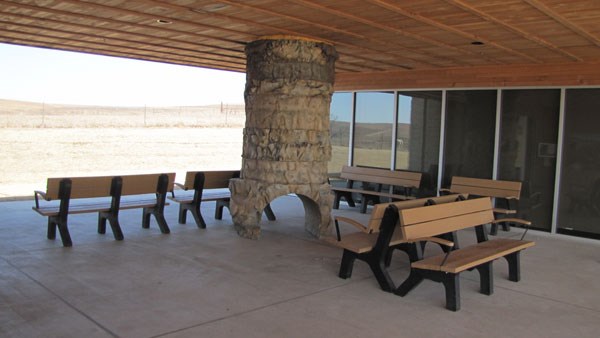 Enjoy a nice breeze, benches, and soil core exhibit, while looking out over the prairie and waiting for one of our seasonal bus tours. Bus tours leave from and return to the visitor center. Reservations for the bus tours are available inside at the information desk. Visit the Bus Tour page for schedule.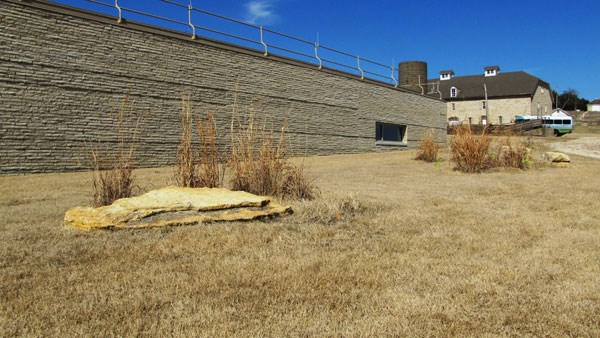 Learn more about the tallgrass prairie species outside the visitor center with examples of big bluestem, little bluestem, Indian grass, butterfly milkweed, and more.
Last updated: January 12, 2018