Resource Stewardship Scout Ranger Programs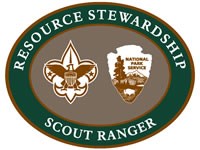 Girl and Boy Scouts may earn a certificate and patch for their participation in educational and service projects in national parks. Are you a scout or troop leader looking for a way to protect and preserve our National Parks while you visit? The Scout Ranger program might be just what you're looking for!
Kids can get involved in making a difference in their national parks by participating in five or ten hours of either an educational program or volunteer service project. A certificate requires a five hour commitment and a patch requires ten. Scouts who participate in educational or park approved volunteer programs or service projects at Tallgrass Prairie National Preserve and/or other national parks can become Resource Stewardship Scout Rangers.
Patches are available at the preserve and certificates can be downloaded by scout leaders. More information on the Scout Ranger programs can be found by following these links:
Girl Scout Ranger Program Website
Boy Scout Ranger Program Website

Scouts are eligible to receive the Scout Ranger certificate upon completion of the program requirements. The certificate can be downloaded from the link above. Use of the certificate is on the honor system, as the certificate should only be downloaded after contributing five hours to a project.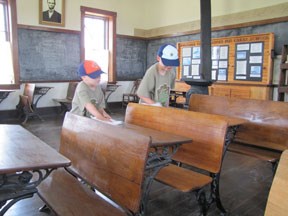 Two brothers earned their Resource Stewardship Scout Ranger patches by assisting the park staff at Tallgrass Prairie National Preserve in cleaning the Lower Fox Creek Schoolhouse interior exhibits. The boys learned about caring for these special places through their hard work and stewardship. The brothers are part of Cub Scout Troop Pack 65 from New Jersey.



Last updated: April 19, 2018