Living History Programs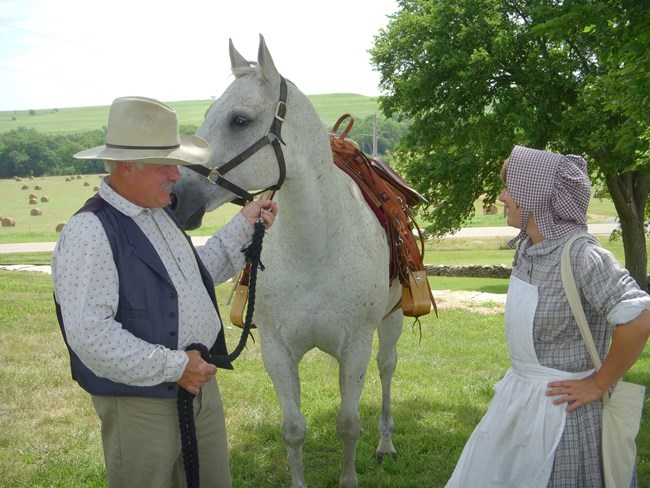 Tallgrass Prairie National Preserve presents living history programs on the first Saturday of each month during the summer. Come to the Spring Hill Farm and Stock Ranch and experience life from the 1880s by speaking with living history interpreters. You may see farm hands/cowboys building rock walls, roping, honing their carpentry skills, or creating horseshoes. Join in the fun as you help churn butter, make lye soap, do laundry, quilt, or many of the other tasks that were left to the men and women of the ranch.
Tallgrass Prairie National Preserve is always looking for volunteers to share their talents and expertise with our visitors. Have fun and experience life in the "Good Ol' Days". If you would like to be one of our "Very Important People", follow the link to the Volunteer page.
Come Join the Fun!!!
Last updated: August 5, 2017