Hello, Ranger Holly here, 
Welcome to the Bonito Blog, where you can check in on the wildflowers, prairie dogs, and sunsets happening in Bonito Meadow.
I've been driving by Bonito Meadow for seven years. I've seen it turn yellow with sunflowers, run brown with flood waters, glow a pale gold in the afternoon winter sun, and one terrifying spring I saw it burn during the Schultz fire. Every summer I watch the prairie dogs perch from the tops of their underground castles as I drive to work, and sometimes in the early mornings I get to see pronghorn walking off in the distance. Needless to say, I've fallen in love with Bonito Meadow, and I hope you do to. 
Check back periodically to see what's blooming and catch up on your Bonito sunsets.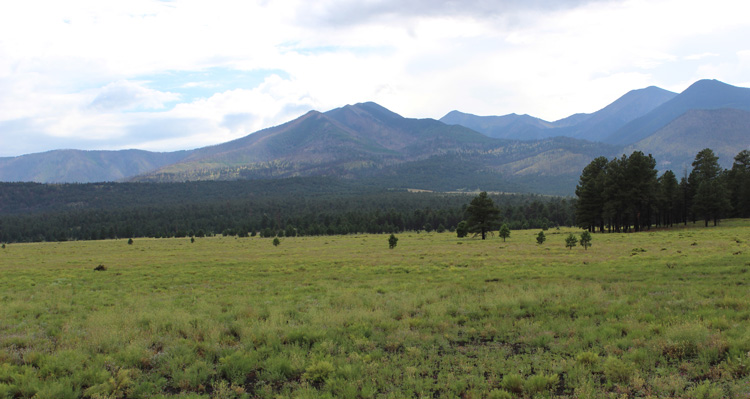 Even through it's right next to Sunset Crater Volcano visitor center, Bonito Meadow is not technically in the National Monument. It is a part of our sister agency the US Forest Service and the Coconino National Forest. Check out their website at
https://www.fs.usda.gov/coconino/.