Print Media For Parks
Download customizable files designed for print. We have posters/signs of various sizes and a rack card. Swap in your distance regulations or guidelines and wildlife. They can be edited in Adobe InDesign CC. You can thank us by simply letting us know how you use these!
About These Files
They were developed within the National Park Service (NPS) brand identity standards (including the templates for print media). Logos have been removed and NPS fonts have been substituted for similar defaults. Entities and individuals who are not with NPS are not permitted to use the likeness of the NPS logo. We recommend using the artwork for this campaign within any templates/park brand identity standards you have.
If you are working for and intending to use these in a national park, you can contact us for the files with the NPS identity. Contact Sara Melena.
Images shown below are samples based on our test parks. Click them for enlargement.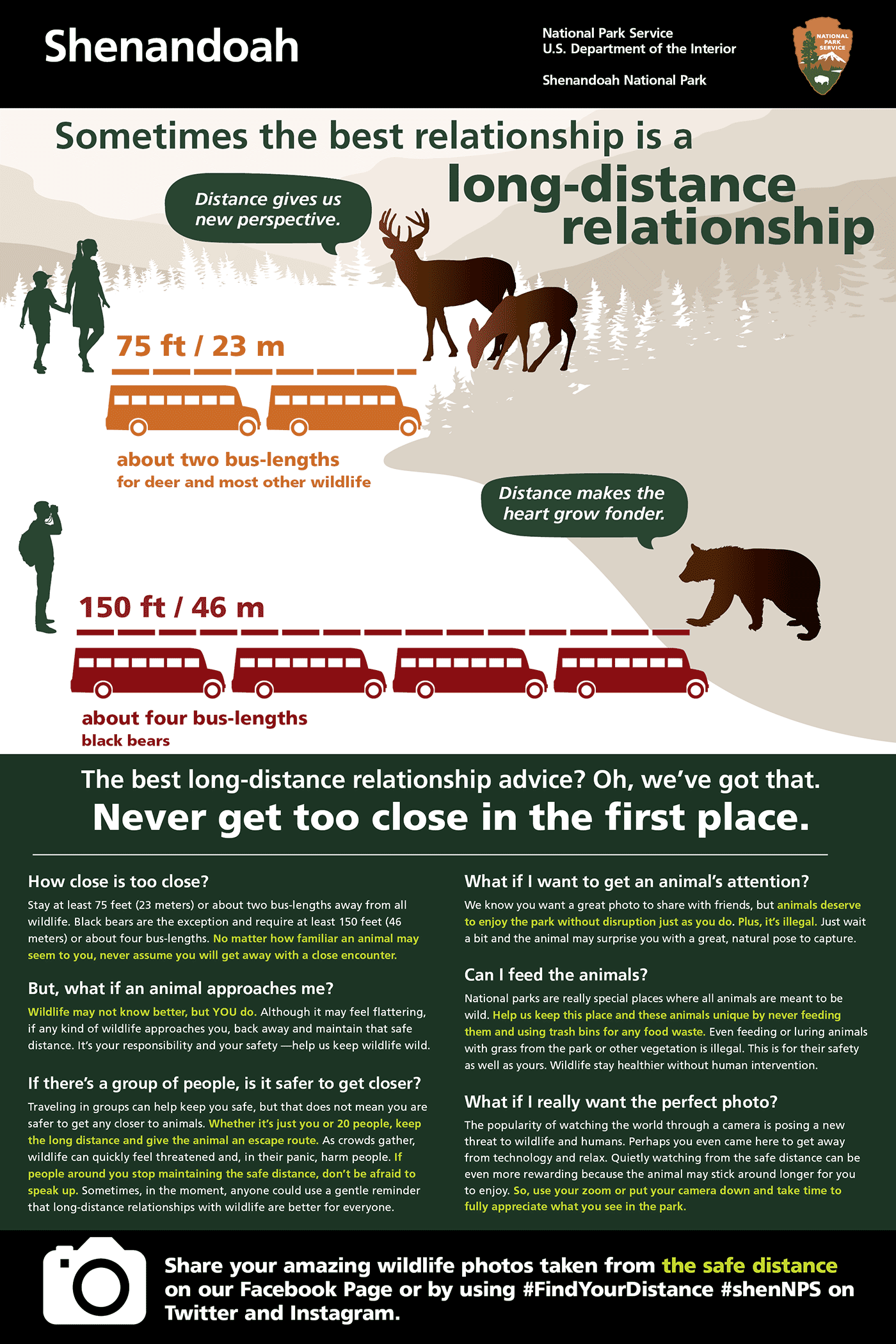 24″ x 36″ Poster
Suitable for display on sandwich boards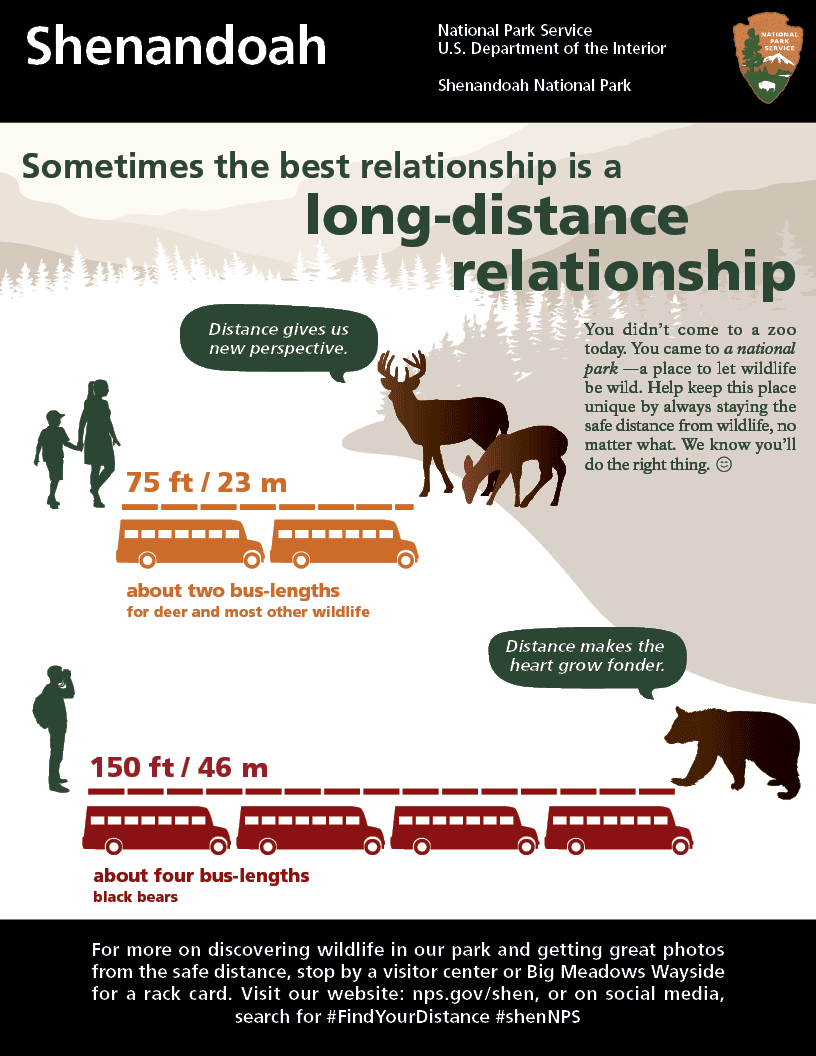 8.5″ x 11″ Flyer/Poster
Sorry, other versions are unavailable, but you could copy-paste the desired wildlife (or embed from other files) from the other print media files.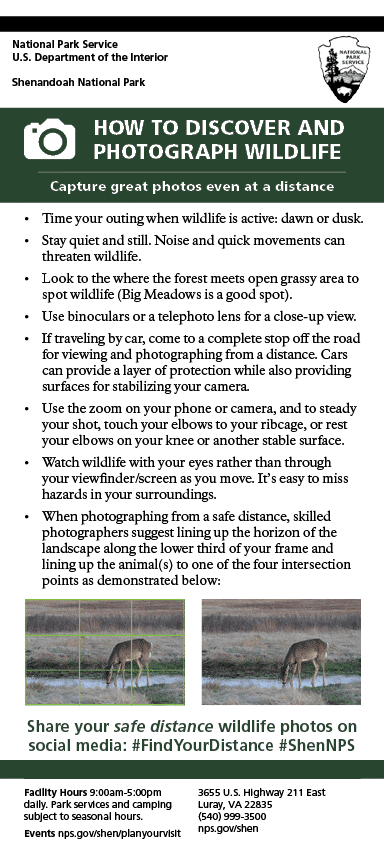 4″ x 9″ Rack Card (double-sided)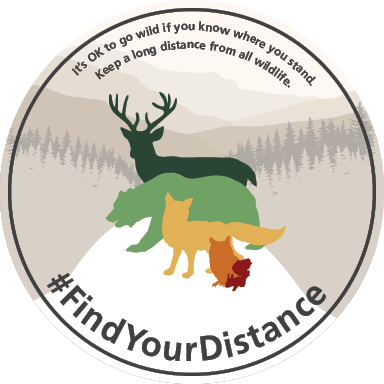 4″ x 4″ Sticker
Last updated: September 10, 2018