Get Involved with the Philadelphia LGBTQ Initiative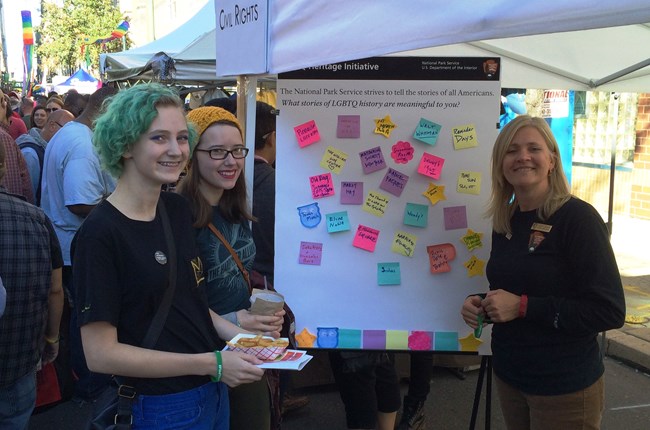 This Initiative needs YOUR initiative!
Your help is needed to identify sites and stories of LGBTQ culture in Philadelphia. We are interested in topics such as art, health, civil rights, spirituality and religion, love and relationships, and community building so that the memories and places can be preserved for future generations.
The participation of LGBTQ community members and allies is crucial to the success of the initiative. Learning about the contributions and lives of others helps create awareness and respect for each other as human beings.
Whether you have one hour, one day, or a lifetime, we invite you to get involved with the Philadelphia LGBTQ Heritage Initiative.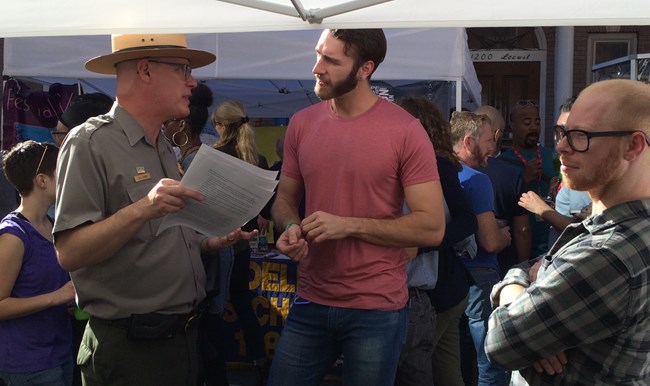 Ways to participate
Share Your Preservation Efforts. Lots of people care about preserving and learning from our heritage, and want to know what's going on in Philadelphia.
Advocate for LGBTQ Inclusion at Historic Sites. Ask site managers, tour guides and staff at historic places to include any LGBTQ history associated with their sites in programs and interpretation.
Exhibit Local History. Talk to your local historical society or public library about putting together an exhibit or display focusing or incorporating local LGBTQ history.
Share Your Knowledge and Ideas. Write an article or opinion piece for a local newspaper, blog, social media, and other outlets.
Visit and Share. There is nothing quite like visiting an historic place in person. Take the time to seek out LGBTQ sites in Philadelphia.
Share Your Expertise. Are you a librarian, historian, archivist, museum curator, or have other preservation expertise? Share your knowledge.
Keep in touch!
The Philadelphia LGBTQ Heritage Initiative is a collaboration of the LGBTQ community, the John J. Wilcox, Jr. LGBT Archives, local organizations, the National Park Service, Independence National Historical Park and the Organization of American Historians. We love hearing about what ways you're exploring and recording LGBTQ history and heritage. E-mail us and let us know!
Last updated: January 16, 2017