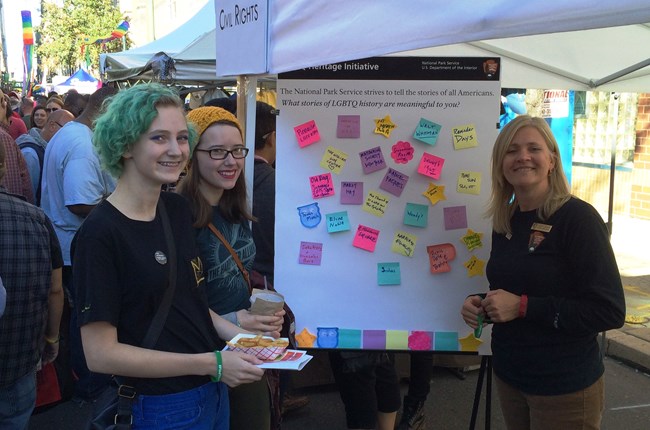 This Initiative needs YOUR initiative!
Your help is needed to identify sites and stories of LGBTQ culture in Philadelphia. We are interested in topics such as art, health, civil rights, spirituality and religion, love and relationships, and community building so that the memories and places can be preserved for future generations.
The participation of LGBTQ community members and allies is crucial to the success of the initiative. Learning about the contributions and lives of others helps create awareness and respect for each other as human beings.
Whether you have one hour, one day, or a lifetime, we invite you to get involved with the Philadelphia LGBTQ Heritage Initiative.