Detroit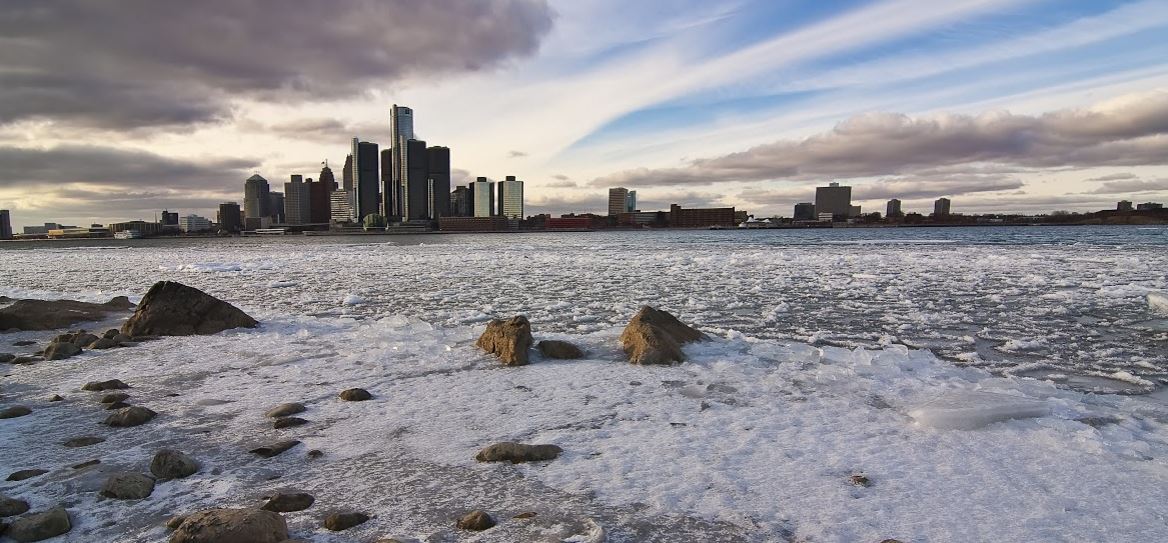 DETROIT SNAPSHOT
NPS Presence
River Raisin National Battlefield Park

(Monroe, MI)

Motor Cities National Heritage Area

- Designated in 1998, it preserves, interprets, and promotes Michigan's rich automotive and labor heritage through nearly 1,200 auto-related resources. This heritage area covers 10,000 square miles, portions of 13 counties, 250 townships/municipalities and over 6 million people.
Population: 688,701 | Park acres within city limits: 5,631 (6% of city land)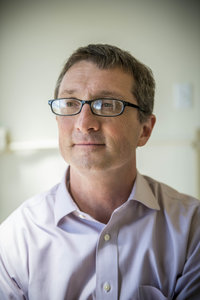 MEET DETROIT'S URBAN FELLOW
David Goldstein is an anthropologist who has worked in the National Park Service for the past four years as an outreach coordinator and interpretation division chief on St. Croix, United States Virgin Islands. He was raised in the Detroit Metro Area where his parents still live. From an early age his grandparents and parents instilled a sense of urgency for protecting cultural heritage and natural places. Detroit is a community of many stories, most of which have had significant impacts on the nation's history. From the settlement at Fort Wayne to the first paved road in America, to a destination in the Northern Migration, to Motown Records Detroit has been on the frontier of innovation. At the same time it has felt the impacts of social conflict, technological change, and urbanization like few other cities in the United States. David comes to Detroit with 20+ years of research and community development skills practiced in communities throughout the Americas. He has been a university instructor and archaeologist, and currently works to bring public school students into their local parks through sustained cultural and environmental education programs. As a father he spends most of his time, when not working with the community, with his family. The Urban Fellows program is an opportunity for the National Park Service to fully support the community's own initiatives that protect cultural heritage and develop green space. As a Fellow, he supports sustainable programming and respects the direction that Detroit is choosing for itself, day by day, street by street, and neighborhood by neighborhood. David hopes to strengthen ties already made with local partners and tell Detroit's story in new, challenging and innovative ways.
Contact David: david_goldstein@nps.gov
NATIONAL PARK SERVICE PROGRAMS IN DETROIT
The National Park Service is more than a sum of its parks. In addition to its parks, the Park Service also has dozens of programs designed to serve communities. Detroit is home to a series of National Park Service community programs, many of them are highlighted below.
Rivers, Trails, and Conservation Assistance Program (RTCA)
Current projects include:
Rouge Park Trails focuses on improving existing and developing new amenities and providing access to surrounding communities (NPS/Friends of Rouge Park).
NPS RTCA Conservation Legacy Fellow: NPS RTCA Fellow is located with the City of Detroit Planning Department. The Fellow has been focused on the Detroit Parks and Recreation Master Plan, and community conservation, outdoor recreation and youth engagement (NPS/Conservation Legacy).
Huron River Trail Towns is intended to develop heritage tourism strategy for the Huron River Water Trail (NPS/Huron River Watershed Council).
The Canoemobile Program introduces youth to water recreation opportunities within urban areas, using 24' Voyager canoes (NPS/Wilderness Inquiry).
Ticket to Float Youth Outdoor Kayak Explorer Program, This collaborative pilot partnership program consists of 40 full-day field trips serving a least 800 disadvantaged youth and 200 young adults (NPS/RIRA/River Raisin National Battlefield Park Foundation Inc.)
Campus Recreation Ambassador is a college campus leader who will coordinate 5 outdoor recreation outings during the 2015/2016 school year (NPS/Outdoor Foundation/Participating University).
Land Water Conservation Fund (LWCF)
Detroit parks have benefited from 19 LWCF grants totaling $7.7 million.

Four of these grants assisted in acquiring 40 acres of new parkland.

At least 17 parks have had development, conservation or rehabilitation projects funded by LWCF.
Federal Lands to Parks (FLP)
The Federal Lands to Parks program transferred 2 properties to the City of Detroit, totaling 72 acres.

Historic Fort Wayne

Mariner Park, 7 acres, on Lake St. Clair, near the suburb of Grosse Point Park is primarily used for fishing.
Urban Parks and Recreation Recovery (UPARR)
$6.8 million in grants for recreational facility and grounds renovation.
National Historic Landmarks
Historic landmark designation recently established for McGregor Memorial Conference Center and General Motors Tech Center.

Detroit is home to eight National Historic Landmarks, including such sites as the Detroit Industry Murals and Fox Theater.
Federal Historic Preservation Tax Incentives Program
In the last 10 years the NPS has certified 50 completed projects in Detroit representing over $675 million in private investment in the rehabilitation of historic buildings.

Completed projects include the $150 million historic rehabilitation of the Book Cadillac Hotel and the $48 million conversion of the Michigan Bell & Western Warehouse into 155 one-bedroom units with on-site supportive services for the formerly homeless.

1 Preserve America grant in the Detroit area and 3 statewide.
National Natural Landmarks
Haven Hills State Natural Area in nearby Oakland County, MI.
Certified Local Government since 2000
Last updated: October 21, 2016