LGBTQ Theme Study Authors
The National Park Service convened a team of respected authors to produce a Theme Study that highlights the places and stories of the American LGBTQ experience and heritage. A selection of these individuals is featured below.
Without their hard work and expertise, the LGBTQ Heritage Theme Study would not be possible.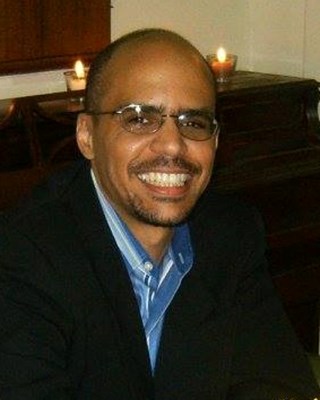 LGBTQ Scholar John Jeffery Auer IV is an award-winning American History and Humanities instructor based in Reno, Nevada. He has also been a guest Lecturer at LGBTQ organizations and higher learning institutions around the country such as The Center for Lesbian and Gay Studies at the City University of New York and ONE Archives in Los Angeles.
He is the author of numerous papers and articles focusing on the LGBTQ community. Recent published articles include: "Queerest Little City in the World: LGBT Reno during the 1960s," published by the Journal of Homosexuality, "Cowboys on the Cover of a Magazine", Gay and Lesbian Review Worldwide and "Bette at The Bathhouse", Gay and Lesbian Review Worldwide. Mr. Auer and his husband formed the Nevada LGBT archives in January 2016 as the premiere archive for LGBTQ ephemra in the state.
Mr. Auer is currently researching and co-writing a statewide history of LGBT people for the Nevada State Historic Preservation Office, while finishing up his PhD dissertation at the University of Nevada Reno.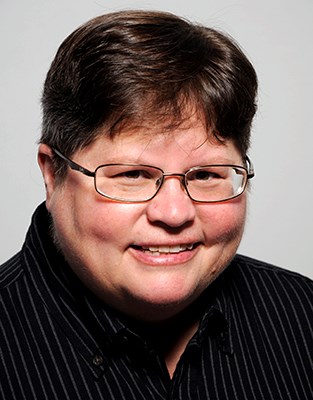 Tracy Baim is a publisher and an executive editor at Windy City Media Group, which produces Windy City Times, Nightspots, and other gay media. She co-founded Windy City Times in 1985 and Outlines newspaper in 1987. She has won gay community and journalism honors, including the Community Media Workshop's Studs Terkel Award in 2005.
Baim began her work in Chicago gay journalism in 1984 at GayLife newspaper, one month after graduating with a news-editorial degree from Drake University. She is the author or editor of several books, including Gay Press, Gay Power: The Growth of LGBT Community Newspapers in America and Out and Proud in Chicago: An Overview of the City's Gay Movement. Baim is in the Chicago Gay and Lesbian Hall of Fame of 1994 and she's named a Crain's Chicago Business 40 Under 40 leader in 1995.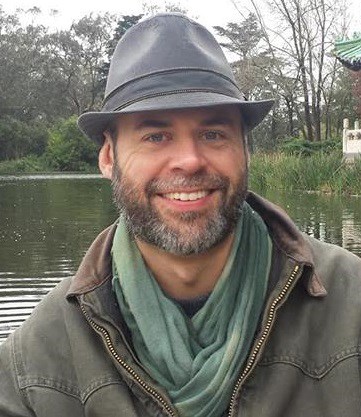 Drew Bourn PhD, MLIS is Instructor in History for Stanford Continuing Studies and Historical Curator at the Stanford Medical History Center. His doctoral dissertation addressed the ways in which religious leaders responded to prostitution in San Francisco, California during the years 1848-1917.
He has served as consultant for the GLBT Historical Society in San Francisco since 2007, and has presented or been involved in public history projects for a variety of agencies and organizations, including: the National Endowment for the Humanities, the Organization of American Historians, the American Academy of Religion, the Society of American Archivists, Harvard University's Center for the Study of World Religions, the Stanford History Archival Workshop, the City and County of San Francisco, Groundswell Institute, and Spectrum Queer Media in Oakland, California. He lives in Berkeley, California with his husband, Dr. Jim Cain.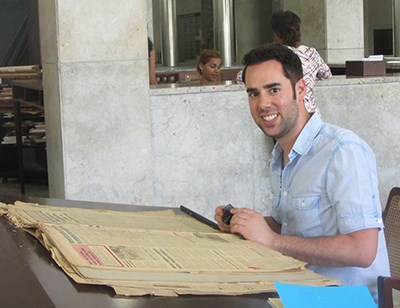 Julio Capó, Jr. is assistant professor in the Department of History and the Commonwealth Honors College at the University of Massachusetts, Amherst, where he recently received the College Outstanding Teaching Award. He has also held a Postdoctoral Associate position in the American Studies and the Ethnicity, Race, and Migration Programs at Yale University and will be a visiting scholar at the University of Sydney in early 2017.
Capó's research and teaching interests include transnational and inter-American history, with a focus on queer, sexuality, gender, Latina/o, race, and migration studies. His research has received awards from the Urban History Association (Best Dissertation Prize) and the Immigration and Ethnic History Society (Carlton C. Qualey Memorial Article Award). His first book, Welcome to Fairyland, chronicles Miami's transnational queer past from 1890 to 1940, and is forthcoming from the University of North Carolina Press. A former journalist, he has also written for TIME, The Washington Post, and The Miami Herald. Capó also appeared in the PBS documentary The Day It Snowed in Miami and the Backstory with the American History Guys podcast on Cuba-U.S. relations.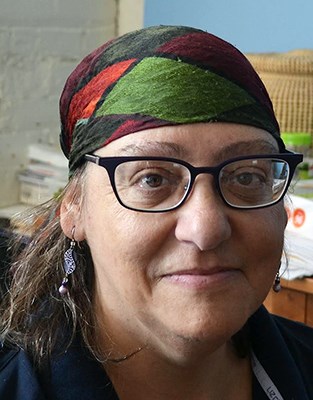 Gail Dubrow is Professor of Architecture, Landscape Architecture, Public Affairs & Planning, and History at University of Minnesota. She is the author of two award-winning books: Sento at Sixth and Main, with Donna Graves;and Restoring Women's History Through Historic Preservation, edited with Jennifer Goodman.
Dubrow is currently working on a book that interrogates America's complex and contradictory relationship to all things Japanese in the late 19th and early 20th centuries with fellowship support from the American Council of Learned Societies and Smithsonian Institution.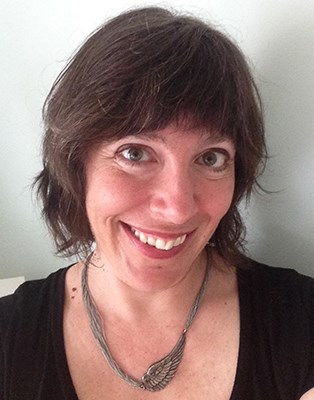 Susan Ferentinos is the author of Interpreting LGBT History at Museums and Historic Sites (Rowman & Littlefield, 2015), which won the 2016 book award from the National Council on Public History. She is chair of the American Historical Association's Committee on LGBTQ Status in the Profession, has been a member of the board of directors of the National Coalition for Women's History Sites, and served on the planning committee for the NPS Initiative in Women's History.
Dr. Ferentinos holds a PhD in United States history from Indiana University, where she focused her work on the history of gender and sexuality, and a Masters of Library Science (also from Indiana University), with a concentration in special collections.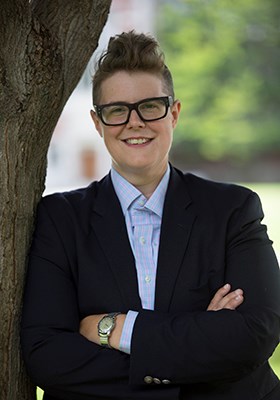 Jen Jack Gieseking is an urban cultural geographer, feminist and queer theorist, environmental psychologist, and American Studies scholar. S/he is Assistant Professor of Public Humanities in American Studies at Trinity College in Hartford, Connecticut.
Gieseking engages in research about the ways people shape digital and material spaces in regard to their identities, with a particular focus on gender and sexuality. S/he is working on her second book project, Queer New York: Geographies of Lesbians, Dykes, and Queer Women, 1983-2008, and conducting research on trans people's use of Tumblr as a site of cultural production.
Jack's first book is The People, Place, and Space Reader, co-edited with William Mangold, Cindi Katz, Setha Low, and Susan Saegert, and recently out with Routledge. S/he has held fellowships with the Alexander von Humboldt Foundation as German Chancellor Fellow The Center for Place, Culture, and Politics: The Center for Lesbian and Gay Studies; and the Woodrow Wilson Women's Studies Dissertation Fellows Program.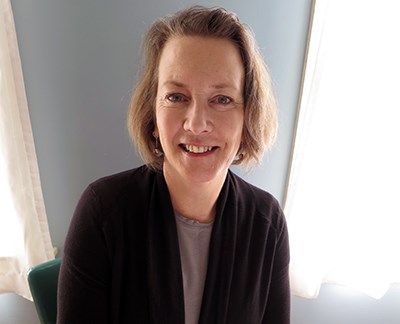 Donna Graves is an independent historian/urban planner based in Berkeley, CA. She develops interdisciplinary public history projects that emphasize social equity and sense of place. She recently co-authored (with Shayne Watson) a citywide study of LGBTQ historic places in San Francisco and is developing interpretive strategies for a new regional park on a former naval weapons station.
Graves served as project director for the Rosie the Riveter Memorial and was instrumental in establishing and developing California's Rosie the Riveter/WWII Home Front National Historical Park. She is currently curating an exhibit on LGBTQ home front histories for the Park.
She is an Advisor to the National Park Service's Asian American/Pacific Islander Theme Study and co-directed a national crowd-sourced mapping project, East at Main Street, to bring community-based knowledge to the federal landmark documentation process. Graves directed Preserving California's Japantowns, a statewide effort to identify and document what remains of the many pre-WWII communities destroyed by forced removal and incarceration.
Graves holds an M.A. in Urban Planning from UCLA and an M.A. in American Civilization from Brown University. Recognitions for her work include the Vernacular Architecture Forum's first Advocacy Award and the National Park Service's Home Front Award. In 2009-2010 Graves was a Loeb Fellow at Harvard University's Graduate School of Design.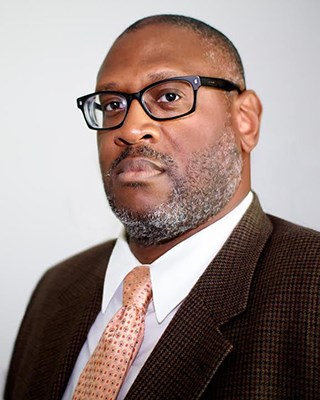 Jeffrey A. "Free" Harris is an independent historian/preservation consultant who works with historic preservation organizations, historic sites, non-profit organizations and academic institutions on issues related to diversity and historic interpretations.Jeffrey's past clients include the Young Preservationists Association of Pittsburgh, Hampden-Sydney College, the Raleigh Historic Development Commission, Hanbury Preservation Consulting, and Americans Who Tell the Truth. Jeffrey also has begun new research on the preservation of music related historic sites.
Jeffrey was the first Director for Diversity at the National Trust for Historic Preservation, and he completed his coursework and comprehensive exams toward a Ph.D in History at American University.He currently serves on the board of the Rainbow Heritage Network, a national organization that seeks to preserve historic sites related to the history of the LGBT community.He is working with the Commonwealth of Virginia on its effort to identify LGBT related historic sites that could be considered for state or national designation.Jeffrey also has served on the Board of Trustees for the DC Preservation League, and served as an Advisor to both the DC Chapter of the National Organization of Minority Architects and the Rainbow History Project.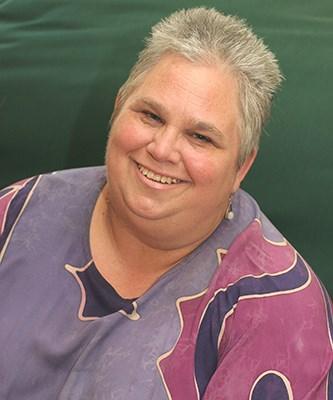 Loraine Hutchins
teaches inter-disciplinary sexuality courses at Montgomery College in Maryland and developed the college's first course on LGBT studies there five years ago. Her doctoral degree in Cultural Studies explored various contemporary U.S. spiritual traditions where sexual minorities' and women's erotic power are affirmed and honored.
Her last book was Sexuality, Religion and the Sacred: Bisexual, Pansexual and Polysexual Perspectives, co-edited with H. Sharif Williams in 2011 (Routledge). In the early 90s she helped put the "B" in LGBT by co-editing, with Lani Ka'ahumanu, the groundbreaking anthology, "Bi Any Other Name: Bisexual People Speak Out," featuring the voices of 76 bisexuals in their own words. The book is still in print 25 years later, with a new 25th anniversary edition available digitally as well as in print.
A fourth generation Washingtonian, Hutchins co-founded AMBi – the Alliance of Multicultural Bisexuals in Washington, DC and went on to co-found BiNet USA, serving on its first board of directors in the early 90s. She serves as Book Review Editor for the Journal of Bisexuality. Her chapter, "Bisexual History: Let's Not Bi jack Another Century," will appear in The Routledge History of Queer America, edited by Don Romesburg, forthcoming, 2017.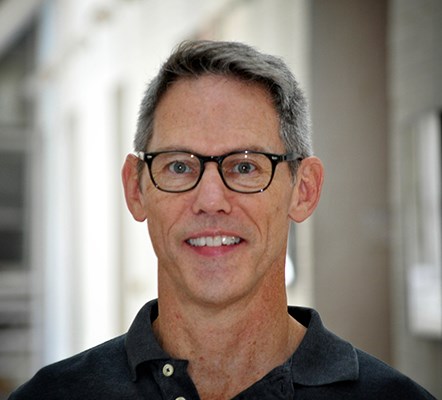 David K. Johnson (Ph.D. Northwestern) is an Associate Professor in the history department at the University of South Florida.His first book, The Lavender Scare: The Cold War Persecution of Gays and Lesbians in the Federal Government, (University of Chicago, 2004) won three awards, including the Herbert Hoover Book Award and the Randy Shilts Award for Gay Nonfiction. A documentary film version of The Lavender Scare is currently in production by Emmy-award winning director Josh Howard.
He also co-edited The U.S. Since 1945: A Documentary Reader (Wiley-Blackwell, 2009), an anthology of primary source documents for students studying modern American politics and culture. Johnson has held fellowships at the National Humanities Center, the Smithsonian Institution, the Social Science Research Council, CUNY's Center for Gay and Lesbian Studies, and the Leather Archives and Museum.He is currently completing the book "Buying Gay:Physique Magazines, Censorship, and the Rise of the Gay Movement," which chronicles the rise of a gay commercial network in the 1950s and 1960s.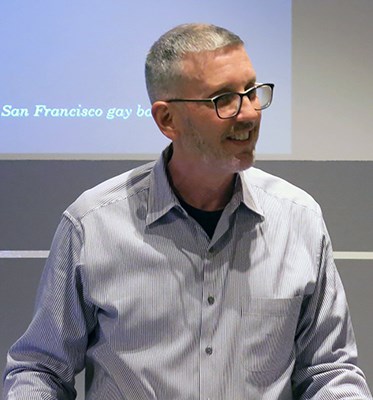 Gerard Koskovich
is a historian, curator, writer and book dealer. He is a found­ing member of the
GLBT Historical Society Museum and Archives
in San Francisco, where he has been active for three decades as a volunteer and consultant.
Koskovich's writing on LGBTQ history has been published in the United States and Eu­rope since the early 1980s. His essay "Dis­play­ing the Queer Past: Purposes, Publics and Possibilities at the GLBT Hist­ory Museum" appears in the summer 2014 issue of
QED: A Journal in GLBTQ World­making
. His publications also include a French-language portfolio on the GLBT Historical Society in
Triangul'ère
(Paris: Editions Christophe Gendron, December 2006).
In addition, Koskovich has given talks on queer history, archives and museums, and historic preser­vation around the U.S. and in England, France and Germany. Among his recent talks are "Collecting Queer in Northern California: Diversity in the Archives of the GLBT Historical Society" at the LGBTQ+ Archives, Libraries, Mu­­seums and Special Collec­tions Confer­ence in Lon­don (June 2016) and "Dealing in History/Deal­­ing With History: Queer Public Historical Engagement" at Princeton University (October 2014).
Koskovich's recent work on place-based history includes serving as an advisory board member for
San Francisco's citywide LGBTQ historic context statement
and acting as an administrator of
Preserving LGBT Historic Sites in California
on Facebook.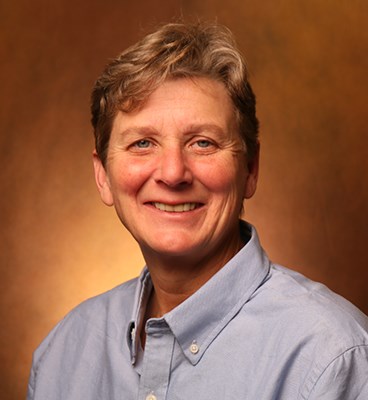 Leisa D. Meyer is the William and Mary Community Studies Professor of History, American Studies, and Gender, Sexuality, and Women's Studies at the College of William and Mary. Her research and teaching interests include gender and sexuality studies, US women's history,
American popular culture and cultural history.She is the author of Creating G.I. Jane: Sexuality and Power in the Women's Army Corps During World War II and her current projects include documenting the LGBTIQ past in Virginia with undergraduate graduate student researchers and continuing her work on sexual knowledge in the second half of the twentieth century for a book tentatively titled Knowing Sex: Sexuality In America Since World War II.
She has been the sexuality studies and history editor for the journal Feminist Studies since 2004and was an associate editor for the Encyclopedia Of Lesbian, Gay, Bisexual, And Transgender History And Culture (2003).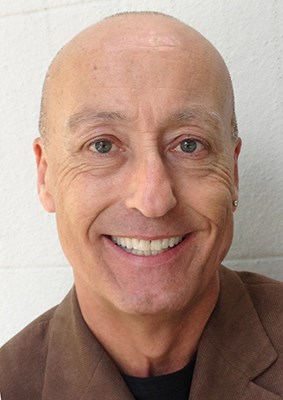 Will Roscoe's research on the Native American berdache or two-spirit tradition has appeared in numerous journals and publications. His book, The Zuni Man-Woman (University of New Mexico Press), received the Margaret Mead Award of the American Anthropological Association and a Lambda Literary Award. He has since published Queer Spirits: A Gay Men's Myth Book (Beacon) and edited Radically Gay: Gay Liberation in the Words of its Founder (Beacon) by Harry Hay.
He is also co-editor of Islamic Homosexualities (New York University Press) and Boy-Wives and Female Husbands: Studies of African Homosexualities (St. Martin's, 1998), which was the basis for the 2016 play Pigs and Dogs by Caryl Churchill. In 1998 he published Changing Ones: Third and Fourth Genders in Native North America (St. Martin's, 1998), a comprehensive series of studies of two-spirit people and traditions. His most recent book, Jesus and the Shamanic Tradition of Same-Sex Love (Suspect Thoughts, 2004) received a Lambda Literary Award for best work in religion/spirituality. Roscoe holds a Ph.D. in History of Consciousness from the University of California, Santa Cruz.
He has taught in Anthropology, Native American Studies, and American Studies. From 1991-1995 he was an affiliated scholar with the Institute for Research on Women and Gender at Stanford University. In 2003, he received the Monette-Horowitz Achievement Award in recognition for lifetime contributions to combating homophobia.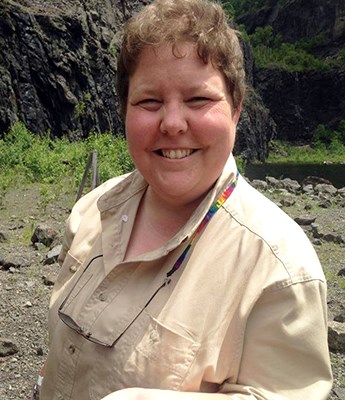 Megan Springate is the editor of the LGBTQ Theme Study, as well as the author of some of the chapters. She is an historical archaeologist, and is a PhD candidate in the Department of Anthropology at the University of Maryland. She has been working on LGBTQ history and heritage with the National Park Service since 2012.
Marc Stein is the Jamie and Phyllis Pasker Professor of U.S. History at San Francisco State University. He is the author of City of Sisterly and Brotherly Loves: Lesbian and Gay Philadelphia, 1945-1972 (University of Chicago Press, 2000);Sexual Injustice: Supreme Court Decisions from Griswold to Roe (University of North Carolina Press, 2010), and Rethinking the Gay and Lesbian Movement (Routledge, 2012).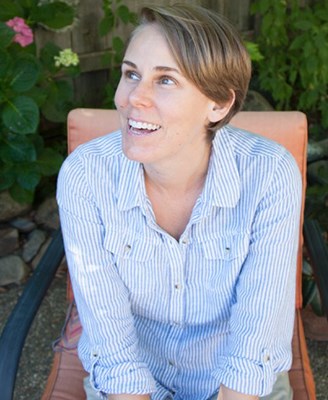 Shayne Watson is an architectural historian based in the San Francisco Bay Area. She began specializing in LGBTQ heritage preservation with the completion of her graduate thesis for the University of Southern California in 2009, which developed a preservation plan for San Francisco's post-Prohibition lesbian community in North Beach. In 2013, Ms. Watson, along with public historian Donna Graves, was awarded a grant from the City of San Francisco to author the Citywide Historic Context Statement for LGBTQ History in San Francisco. Completed in 2016, the report (documenting nearly 300 LGBTQ-associated properties in San Francisco) is the most comprehensive research yet conducted on LGBTQ historic sites in the United States.
Ms. Watson is an ardent advocate for the preservation of LGBTQ historic sites. She is a founding board member of the Rainbow Heritage Network, a national organization for the recognition and preservation of LGBTQ sites and heritage. She has presented on LGBTQ heritage preservation at conferences hosted by the National Trust for Historic Preservation, California Preservation Foundation, American Planning Association, and San Francisco Heritage.
Her research on the history of LGBTQ sites in Northern California can be found on California Pride: Mapping LGBTQ Histories, an online, crowd-sourced map of LGBTQ sites that Ms. Watson co-developed with Graves. In June 2014, she participated in the National Park Service's LGBTQ Heritage Initiative Roundtable in Washington, DC. Ms. Watson is the co-author of the San Francisco chapter of the National Park Service's LGBTQ Theme Study and also served as a chapter peer-reviewer. She lives in Mill Valley, CA with her wife and two cats.
Further Authors include:
Dr. Katie Batza
is an Assistant Professor of Women, Gender, and Sexuality Studies at the University of Kansas, Lawrence, Kansas.
Dr. Tara Burk is a part-time Lecturer at Rutgers University, New Brunswick, New Jersey.
Ms. Caridad de la Vega is a Historian at the National Historic Landmarks Program, National Park Service, Washington, DC.
Dr. Steve Estes is a Professor of History at Sonoma State University, Rohnert Park, California.
Dr. Deena J. González an Associate Provost for Faculty Affairs and Professor in the Department of Chicana/o Studies, Loyola Marymount University, Los Angeles, California.
Dr. Christina B. Hanhardt is an Associate Professor in the Department of American Studies at the University of Maryland, College Park.
Mr. Jeffrey Harris is an independent historian and historic preservation consultant in Hampton, Virginia.
Ms. Jessica Herczeg-Konecny is the Digital Asset Manager at the Detroit Institute of Arts, Michigan.
Dr. Ellie D. Hernandez is an Associate Professor of Chicana/o Studies at the University of California Santa Barbara.
Mr. Mark Meinke is a community preservationist and historian in the Washington, DC area. He is co-founder and an executive board member of the Rainbow Heritage Network
Dr. Leila J. Rupp is a Distinguished Professor, Department of Feminist Studies and Interim Dean of the Division of Social Sciences at the University of California Santa Barbara.
Dr. Katherine Schweighofer is a Visiting Assistant Professor in the Department of Women's Gender, & Sexuality Studies and the Department of American Studies, Dickinson College, Carlisle, Pennsylvania.
Mr. Jay Shockley is an architectural/cultural historian and historic preservationist in New York City.
Dr. Helis Sikk is a Visiting Assistant Professor in the Gender, Sexuality, and Women's Studies Program at the College of William and Mary, Williamsburg, Virginia.
Dr. Susan Stryker is an Associate Professor, Gender and Women's Studies at the University of Arizona, Tucson. xiv
Dr. Amy Sueyoshi is an Associate Dean, College of Ethnic Studies; Professor of Race and Resistance Studies; and Professor of Sexuality Studies at San Francisco State University, California.
Last updated: August 8, 2016