NPS Awards for National History Day 2018 Scholars
The National Park Service awarded special prizes to National History Day 2018 Junior and Senior division students who demonstrated excellence in the study of African American, Asian American, Latino American, and Native American histories.

In the photos below, see NPS Acting Chief for Interpretation, Education, and Volunteers Kerry Olson and special prize winners from 2018's contest. The year's theme was Conflict & Compromise.

The National Park Service is a long-time partner with National History Day and proud to sponsor these awards. Learn more about National History Day at nhd.org.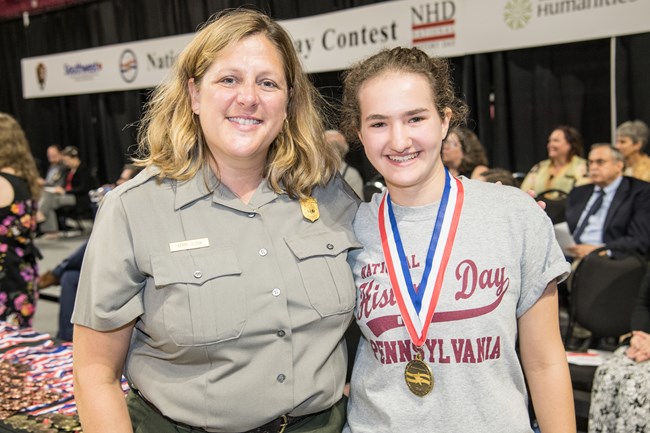 African-American History
Braxton Thompson, Kenzi Nix, and Kylie Nix (Junior Group Exhibit project, Governor Raymond Gary and the Better Schools Amendment)

Maya Plimack (Senior Paper project, When Police Fail to Protect: Remembering the Tulsa Riot of 1921)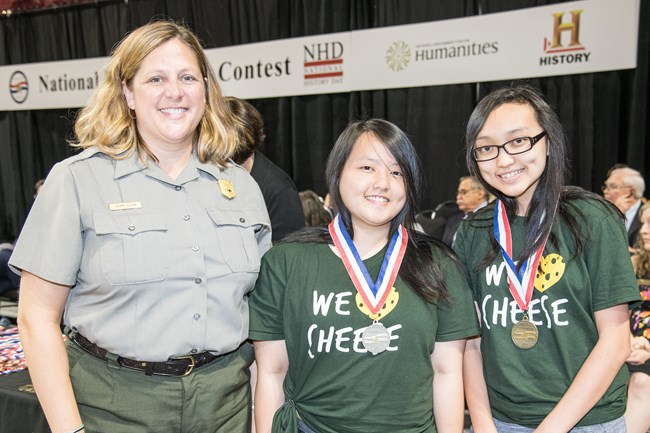 Asian-American History
Lily Thao & Yefang Lee (Senior Group Documentary project, The Acculturation of the Hmong: Wausau Partner Schools Conflict)
Katelyn Khounsourath (Junior Individual Website project, The Death of Vincent Chin: Tension between Asian and American Autoworkers)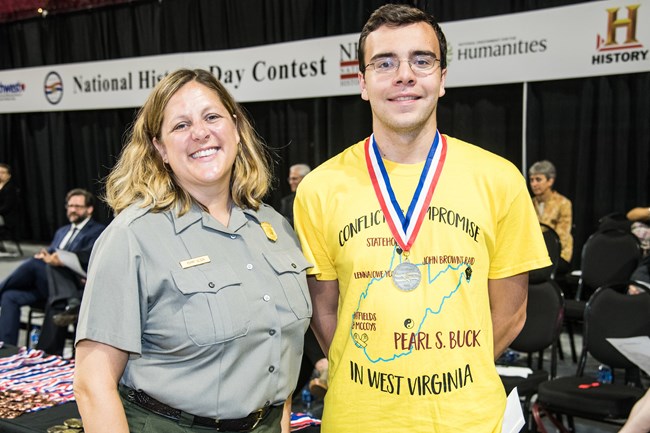 Latino-American History
Lucas Mooney (Senior Individual Documentary project, Operation Pedro Pan: An Exodus for Hope)
Saul Guzman (Junior Individual Website project, The Brown Berets and the Fight for Education in Pilsen)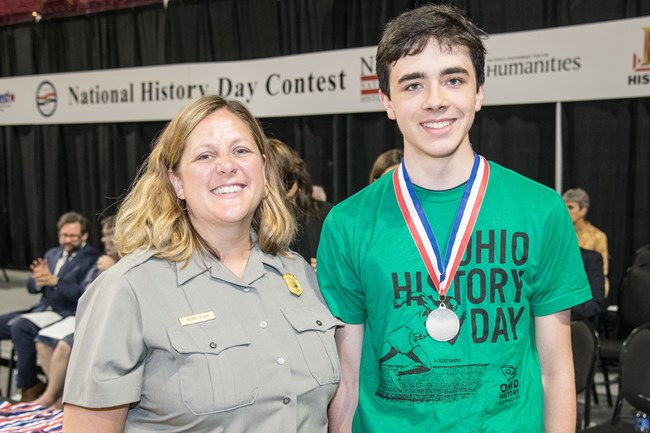 Native American History
Grant Bruner (Senior Paper project, Protecting the Past: The Fight to Save America's Archaeological Resources)
Andre Gabriel Mead, Brooks Barry, Liv Bobby, and Sebastian Zuba (Junior Group Performance project, "From Sea to Shining Sea": The Conflict Over the Fort Laramie Treaties That Compromised American Values)
Last updated: June 21, 2018