How to Use TwHP Lessons in Libraries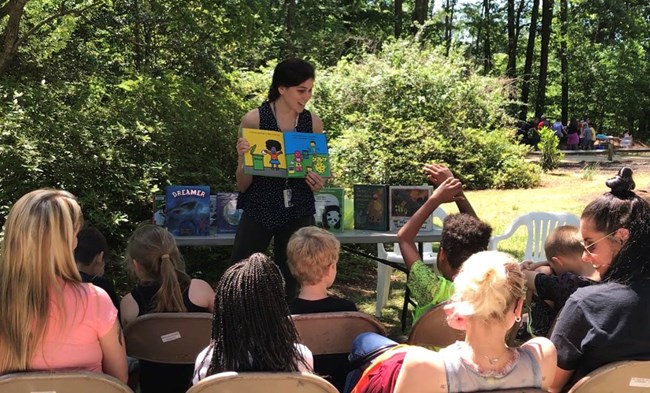 Instead of laboring to create a new library program, use free Teaching with Historic Places lesson plans to quickly piece together a quality, meaningful program. A library program based on a lesson can be catered to school age, tween, and teen library patrons. Search the lesson plan indexing pages to discover lessons. For example:
Search by Activity

Find an activity that meets the needs of the intended age group or interest level. Remember that it must be feasible and relevant to the library. Each type of activity will take you to corresponding lesson plans that feature different historic places.

Search by State

Connect literature to your patrons' local heritage. Start by selecting a state and find lesson plans that contain images, readings, and activities featuring different historic places in that location. This is a great opportunity for local, public, and school libraries to serve their individual communities and highlight nearby parks or historic places.

Search by Theme

Need programming for an upcoming holiday, commemorative month, time of year, or any other special theme? Search these lesson plans by theme to find corresponding images and activities. For example, search African American History to find materials for a Black History Month Program.
Scenario: It's early February and a librarian is planning programming for Presidents Day. He comes across Teaching with Historic Places lessons online and sees they each contain a package of materials, ready for young learners. He notices that language is geared toward classroom teachers, but ignores it. The librarian chooses a lesson plan about Abraham Lincoln and executes a fun, relevant program for the children right before the holiday weekend. Success! The patrons connected with the history and lessons of the 16th President, while the librarian was able to cut down on his prep time with a ready-to-go lesson plan from the Park Service.

Want to know how he did it? Follow the steps below, illustrated with the Lincoln Boyhood National Memorial lesson. Copy his approach or use this as a guide to get started with using lesson plans.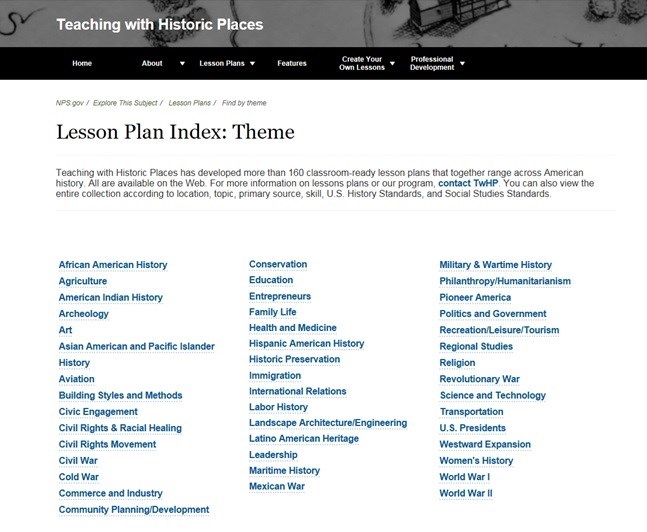 Using a TwHP Lesson in a Library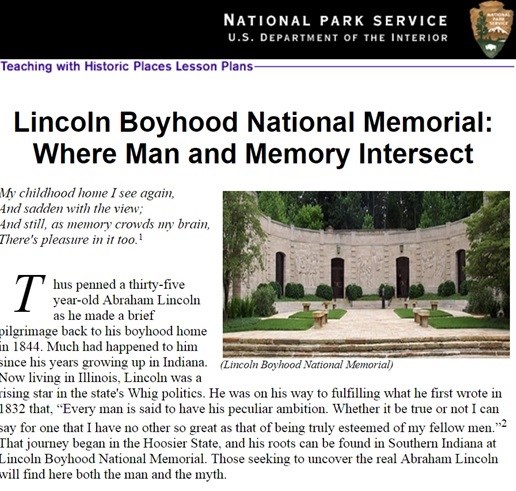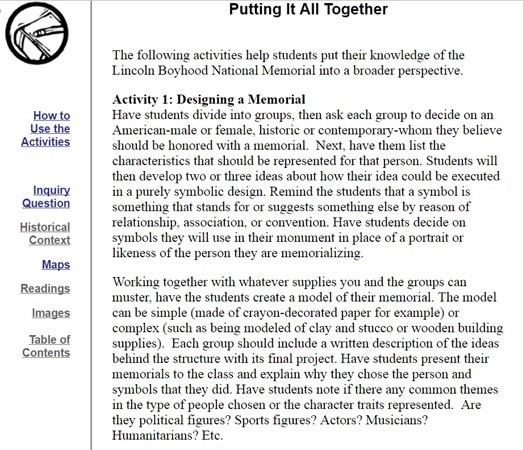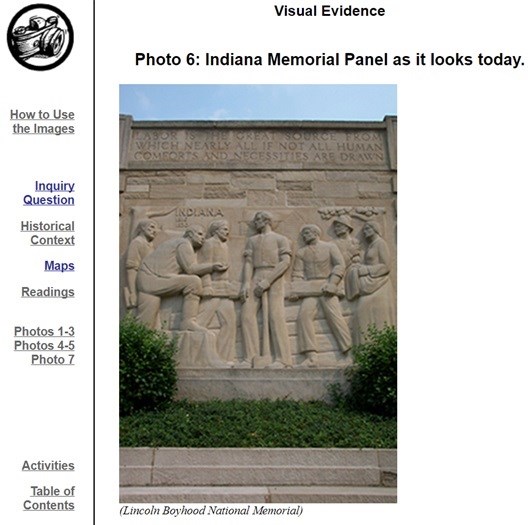 4. Print out a lesson plan image

Use this to spark imagination and provoke curiosity during the program.
5. Execute the program and have fun!

If you want to share your story, contact us and let us know how the program worked. We may be able to pass you experience and insights on to others.
Last updated: October 17, 2017