Scientists in Parks: About the Positions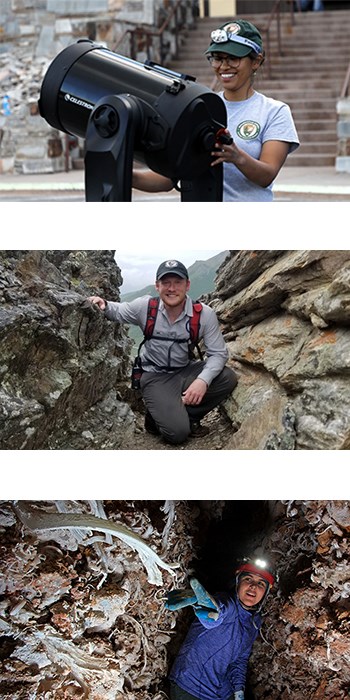 The Scientists in Parks work experience program supports the management of natural resources by funding interdisciplinary projects in the biological sciences, physical sciences, social sciences, communications & education.





Projects address a wide array of topics, including—but not limited to—air quality, climate change, geology, hydrology, night skies, paleontology, and soundscapes. Some projects may also address resources or topics not traditionally aligned with natural resources management, including—but not limited to—archaeological resources, economics, ethnographic resources, facilities, historic structures, museum collections, and visitor services.
Scientists in Parks projects vary widely in location, length, focus and complexity, affording opportunities for individuals with equally diverse levels of education, experience, and skill. Aspiring professionals are encouraged to review all current opportunities to find relevant projects of interest.



"There's no experience like living and working in a national park."
Last updated: May 2, 2022