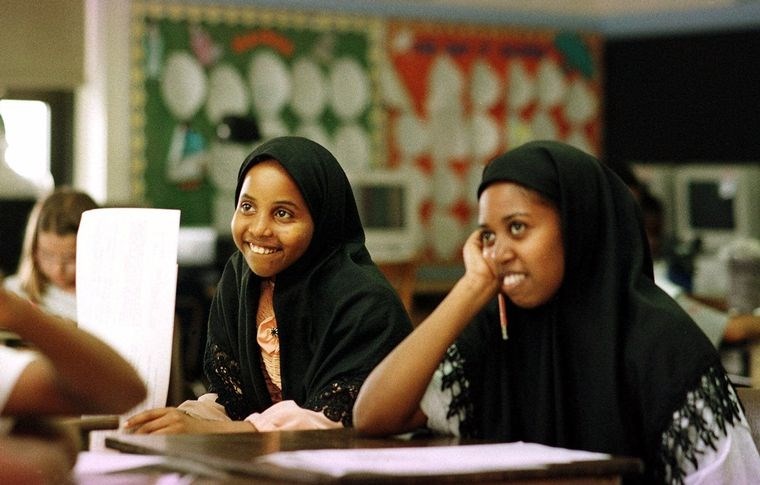 Research & Policy Institutes, Universities
The following are a list of institutions and universities who focus on issues of migration and immigration. To find out more about their programs, current research, activities and events, please click on the web links provided below.

Research & Policy Institutes
Center for Migration Studies
- facilitates the study of socio demographic, historical, economic, political, legislative and pastoral aspects of human migration and refugee movements. Generates and facilitates dissemination of new knowledge and the fostering of effective policies.
Migration Policy Institute
- an independent, non-partisan, non-profit think tank dedicated to the study of the movement of people worldwide. A leading source of analysis on migration and refugee issues, bridging the worlds of research and policy-making to bring an informed and independent voice to US and international policy debates.
Pacific Council on International Policy
- a western partner of the Council on Foreign Relations. An independent, non-partisan, membership organization headquartered at University of Southern California. Facilitates ongoing dialogue among leaders from business, government, the media, labor, non-governmental organizations, education, law, and science and technology to exchange ideas and develop policy recommendations on economic, social and political issues with important regional and international implications.
Pew Hispanic Center
- a nonpartisan research organization supported by The Pew Charitable Trusts whose mission is to improve understanding of the U.S. Hispanic population and to chronicle Latinos' growing impact on the entire nation. Their mission is to improve understanding of Latino communities through non-partisan research. The Center conducts surveys and basic research and disseminates its own findings as well as important research conducted elsewhere through published reports, conferences, and its web site.
Tomas Rivera Policy Institute at USC (TRPI)
- a nonprofit research organization advancing critical, insightful thinking on key issues affecting Latino communities through objective, policy-relevant research and its implications for the betterment of the nation. Policy institute on Latino issues through its capacity to conduct sound primary and secondary research.
The Urban Institute
- a nonpartisan economic and social policy research organization that hosts a set of policy centers, the UI analyzes policies, evaluates programs, and informs community development to improve social, civic, and economic well-being. Shares research findings with policymakers, program administrators, business, academics, and the public online and through reports and scholarly books.