Recreation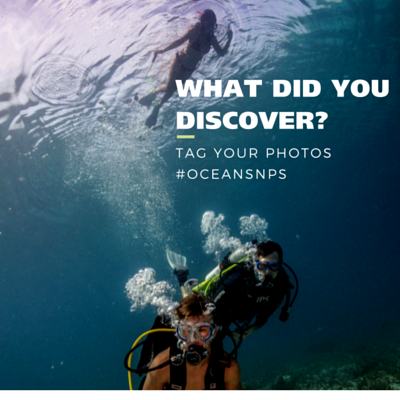 National parks provide countless ways to experience our country's great waters and explore its maritime heritage. Today, many of us lead fast-paced, high stress lives, making the need for places to relax, refresh, and renew that much more important. Our ocean, coastal, and Great Lakes parks are here for you to enjoy –whether you are seeking quiet contemplation or high adventure.
Recreational activities in ocean, coastal, and Great Lakes national parks are as varied as the places themselves. Miles of coastline offer places to walk along the beach, wade in the surf, fish, or just sit and relax. These parks provide ideal places to get out on the water, whether you prefer sailing, canoeing, power boating, or taking a boat tour. Many parks also offer watersports such as kite boarding, and surfing.
Our amazing national parks provide plenty of places where you can literally immerse yourself in nature. Go for a swim, snorkel, or scuba dive in underwater worlds just waiting to be explored. Whether you prefer diving or snorkeling, bird watching or whale watching, there is no better place than a national park to encounter wildlife in its natural habitat. The diversity of scenery and species in these places could fill more than a lifetime of exploration. Maritime museums, lighthouses, historic forts, and educational programs on the oceans and Great Lakes tell stories of people and cultures that shape our nation's history. Whether you seek relaxation, exhilaration, or inspiration, the 85 National Park Service sites in our oceans and along our coasts and Great Lakes' shorelines provide many ways to experience America's great waters. Find current tips on how to Recreate Responsibly.
Last updated: May 26, 2020