Volunteer Sunday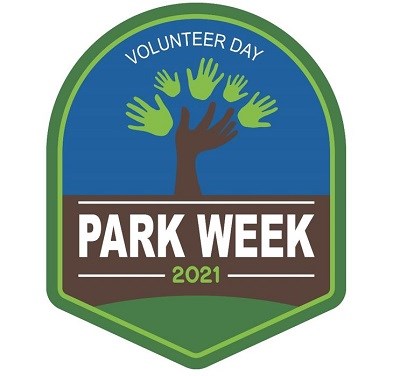 Thank you to our
National Park Service VIPs
(Volunteers-In-Parks)! Every year, thousands of people volunteer their time and talents as stewards of national parks or support our programs that work with communities across the country. Volunteers range in age, come from many diverse backgrounds, and perform a wide variety of duties, including giving tours, assisting in research and citizen science, hosting cleanups, performing park safety, and much more.
Volunteer Sunday is happening on
April 18, 2021
, as part of the annual
National Park Week celebration
. It also kicks off
National Volunteer Week
! Join us on social media as we thank our volunteers and share your own VIP experiences using
#NPSVolunteer
and
#NationalParkWeek
.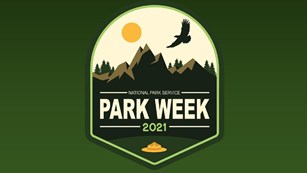 National Park Week
There are even more ways to celebrate National Park Week this year. Each day has a special theme, find yours!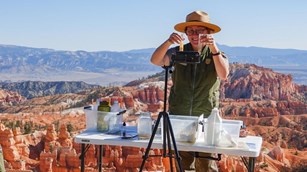 Find Your Virtual Park
Stay connected with national parks across the country with online resources and virtual experiences from anywhere in the world.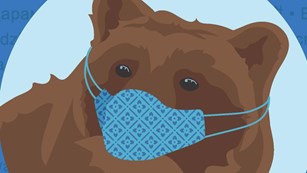 Join the #RecreateResponsibly Movement
If you are heading to a park to celebrate National Park Week, keep some basic safety tips in mind while you embark on your adventure.
Visit our keyboard shortcuts docs for details
Duration:

1 minute, 50 seconds
Share a little time and make a big difference for national parks and communities across the country through the National Park Service's Volunteers-In-Parks program.
Join In Volunteer Day
Looking for ways to celebrate Volunteer Day with us? Here are a few suggestions to get started...
Take action. Explore opportunities to volunteer with the National Park Service at nps.gov/volunteer.
Inspire with your story. Share your own volunteer experiences by posting a photo of you volunteering with a message about why you volunteer on social media using #NPSVolunteer and #NationalParkWeek.
Thank a volunteer. Use social media to give a shout-out to family and friends who volunteer using #NPSVolunteer and #NationalParkWeek.
Celebrate. Follow along with the National Park Service and our parks, programs, and partners on social media as we thank our volunteers.
PoP for Health
In celebration of the 100th anniversary of the partnership between the National Park Service and the US Public Health Service, all year we are encouraging everyone to explore the Power of Parks for Health. Parks can have positive effects on people's physical and mental health. Volunteers play an important part promoting safety and wellbeing in parks in a variety of ways, such as maintaining outdoor spaces, leading recreational activities, monitoring parks for visitors' safety, and much more. Discover some of their stories in honor of Volunteer Sunday.
Preventative search and rescue volunteers travel all across the country to be with us here at Grand Canyon throughout the summer, and into the fall to provide important messaging to our visitors down in the canyon. They tell people about what to do when they get sick, how to help each other out. They often have  to give out salty snacks, extra water or assistance, to get people out of the canyon. We really couldn't do what we do here in our Preventative Search and Rescue program without our volunteers.

Duration:

4 minutes, 40 seconds
Learn about the volunteers of Fort Union Trading Post National Historic Site and why they love this special place and how they found their park.

Duration:

4 minutes, 59 seconds
Connected Conservation
Connected conservation is a growing global movement recognizing and encouraging working together on conservation efforts across boundaries since we are all interconnected. Volunteers have a long history of helping to preserve America's natural treasures and expand opportunities for everyone to experience or enjoy them. Learn how you can get involved as a volunteer or citizen scientist and meet some of our volunteers and their projects related to greater conservation efforts.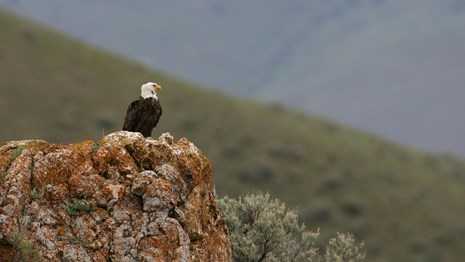 Connected Conservation
During April, the National Park Service is exploring ways that we all are connected in global conservation and stewardship.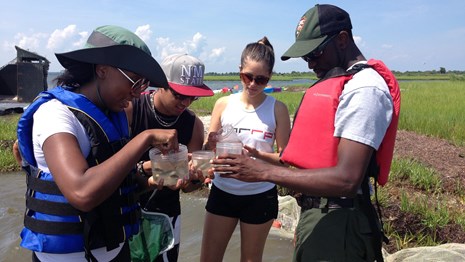 Get Involved
Parks are incredible places to conduct science. Check out volunteer programs, internships, and other ways you can get involved!
Last updated: April 16, 2021