Sporting in Parks
With more than 400 national parks and National Park Service programs and partnerships working with communities across the country, there are endless opportunities to recreate in parks and in locations closer to home. Get outside with fun ways to enjoy the outdoors , from urban areas to wilderness parks and short excursions to multi-day adventures. Remember to recreate responsibly to keep yourself and everyone around you safe while also protecting America's treasured places for future generations to enjoy.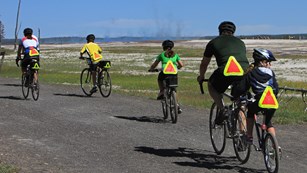 Choose Your Activity
Check out a range of traditional outdoor recreational activities to enjoy at national parks and in your neighborhood.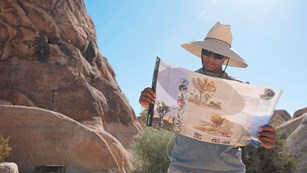 Find a Park
There are more than 400 national parks across the country. Find a park where you can enjoy your chosen activity.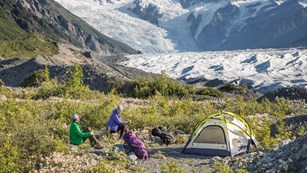 Make Your Plan
No matter the activity or location, be prepared with plans and safety tips to make your trip a fun, safe adventure.
#RecreateResponsibly Campaign
As more people return to national parks, join the movement to encourage health and safety practices to help keep America's treasures and their visitors safe. We encourage you to follow the guidance from the Centers for Disease Control and Prevention to reduce the spread of COVID-19 and follow Leave No Trace principles when you visit. Whether seeking wide-open spaces or exploring a historic urban neighborhood, remember to #RecreateResponsibly!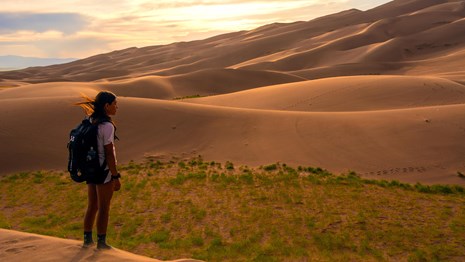 Recreate Responsibly
Find more information about the #RecreateResponsibly movement and resources about health and safety in parks.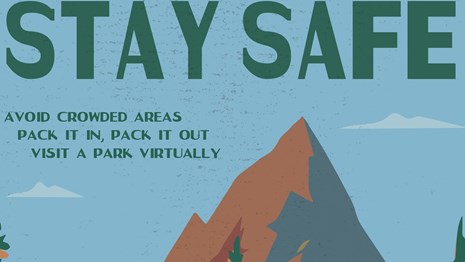 Graphics
Help spread health and safety tips for visiting parks with these graphics that can be shared on social media.
Gateway Activities
Many of us enjoy sports but don't consider national parks as places where we can take part in our favorite outdoor activities. "Gateway" activities are popular forms of recreation people enjoy closer to home that can also introduce them to national parks. Take a look at the activities below for some ideas. Who knows—maybe you'll get hooked!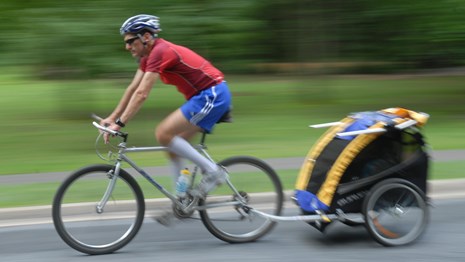 Bicycling
If you like to road bike, mountain bike, or e-bike for fitness or a casual ride, find options for you.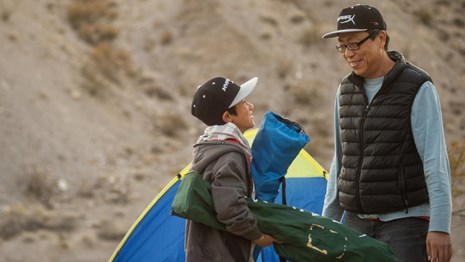 Camping
Camping, and maybe even "glamping," are fun ways to introduce family and friends to the great outdoors.
Parks to Communities
The National Park Service extends beyond the boundaries of national parks into communities across the country through our programs and partnerships that help preserve natural and cultural heritage. These programs and partnerships also work in and with communities to increase or improve recreational opportunities, including through outreach, technical assistance, planning, grants, events and activities.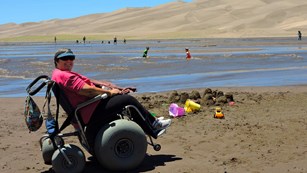 Partnerships
Partners offer a wide range of services to increase recreation for everyone, such as outreach, funding, events, and providing equipment.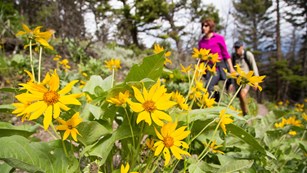 Healthy Parks Healthy People
This international movement encourages the use of parks by everyone to improve health and wellness.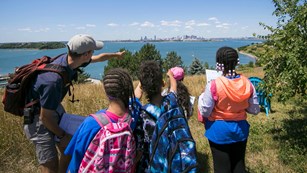 RCTA Program
The Rivers, Trails, and Conservation Assistance Program helps community-led natural resource conservation and outdoor recreation projects.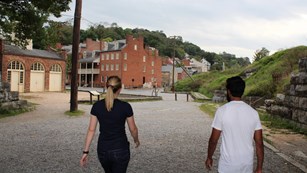 National Trails System
Thousands of miles of national trails are providing access to stunning natural scenery and connecting places of history.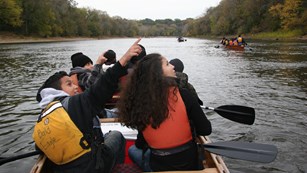 National Wild & Scenic Rivers System
A system of rivers in rural and urban areas offers opportunities for more people to get out on the water.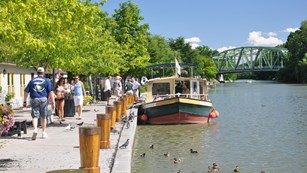 National Heritage Areas
Community-led conservation and development in heritage areas creates new ways for people to get out to enjoy their neighborhoods.
Featured News
The National Park Service works with partners and communities to improve recreation in national parks and neighborhoods, including creating new options, providing grants, improving safety, and increasing access for all Americans to enjoy their public lands.
Last updated: July 6, 2020