Plot Your Path
A new year, new goals, and new adventures await. Plot your path with parks for the year and how you plan to keep on track while also staying flexible to whatever you may encounter along the way. Explore the endless opportunities to connect with nature, learn about history, and enjoy recreation at more than 400 national parks or with National Park Service programs and partners working with communities across the country.

Join the conversations and share your park experiences on social media using #FindYourPark or #EncuentraTuParque throughout the year. Inspire others with your new year's goals by also adding #PlotYourPath.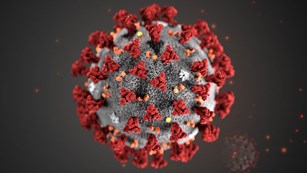 2019 Novel Coronavirus (COVID-19)
Learn about the National Park Service response to the coronavirus outbreak.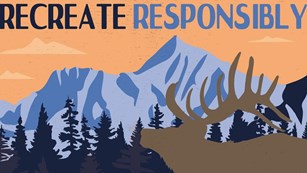 Join the #RecreateResponsibly Movement
Visiting a park? Model best practices to protect America's treasures while looking out for each other's health and safety.
Weathering Winter
Whether you hope to embrace or escape the cold, explore ways to experience winter in national parks.
A Few Suggestions to Get Started
Looking for ideas or inspiration on how to enjoy national parks at home or in your community this year? Check out a few lists to get started.
Featured Stories and Experiences
Healthy and Wellness Goals
Many people kick off the new year with a refreshed focus on health and wellness. Take advantage of health benefits of parks for physical and mental well-being this year! Set a personal goal to reach a distance, climb to new heights, or try a new activity. Check park calendars and social media for yearlong challenges and health events hosted by parks as in-person events or virtual experiences.

Following guidance from the Centers for Disease Control and Prevention and state and local public health authorities, park operations continue to adapt to changing conditions while maintaining public access, particularly outdoor spaces. Before visiting a park, please check the National Park Service's public health updates and the park's website to determine its operating status.
Plan Your In-Park Adventure
Visit more than 400 national parks across the country for endless opportunities to immerse yourself in nature, history, and recreational activities. Find resources to plan your next adventure in a national park, including maps, safety tips, and suggested trips.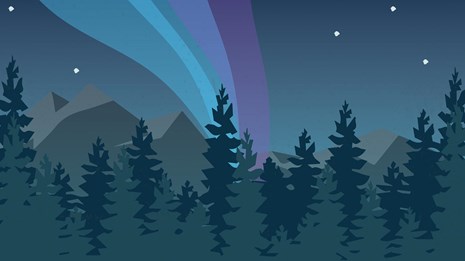 Recreate Responsibly
If you're heading to a park, find tips to protect America's treasures while looking out for each other's health and safety.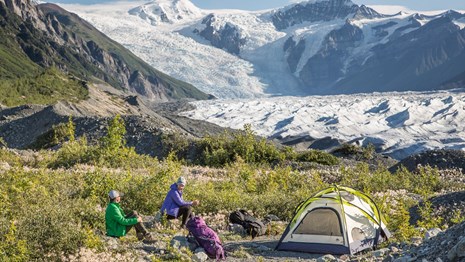 Trip Planning
"Map" your trip preparation and activities before you go. Get planning and safety tips to make your trip a fun, safe adventure.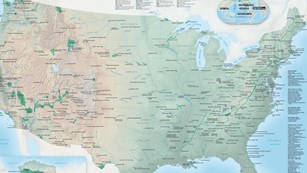 Find a Park
There are more than 400 national parks across the country. Search for parks by state or an activity or topic of interest to you.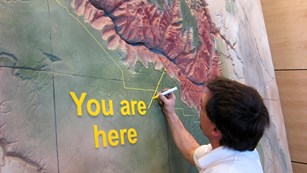 Got Maps?
We all need directions sometimes. Find maps of specific national parks, the entire National Park System, and nature and history topics.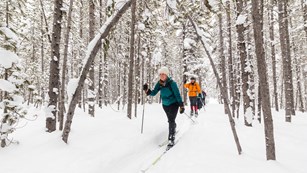 Things to Do & Trip Ideas
Find inspiration for specific activities and self-guided itineraries of parks based on your interests.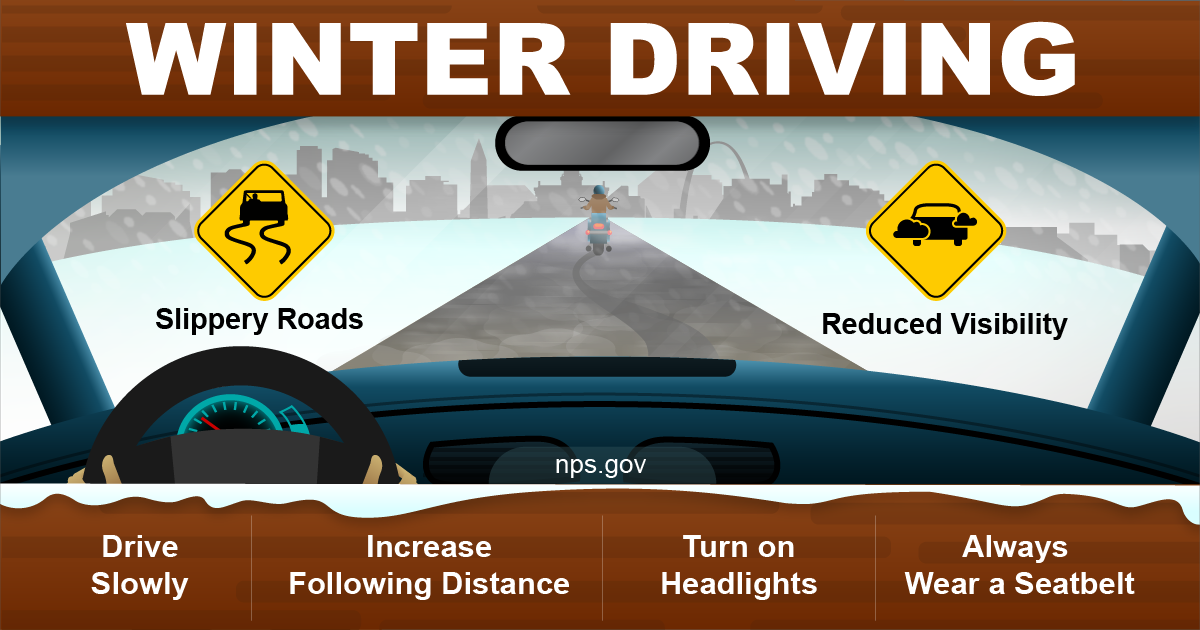 The infographic is titled "Winter Driving". The illustration includes the view out of a car's front windshield driving in a snowy, foggy area towards a city. The driver has two hands on the steering wheel and is maintaining a long distance from a vehicle in front on the road.

The illustration includes the road signs and text for "Slippery Road" and "Reduced Visibility".

The infographic includes four driving tips, including drive slowly, increase following distance, turn on headlights, and always wear a seatbelt. More information is on the website "nps.gov".
Roads can be slippery and visibility can be reduced during the winter. Practice these basic winter weather driving tips to keep yourselves and others safe while out enjoying the spectacular winter scenery in parks.
Drive slowly to adjust for the conditions of the road and your surroundings.
Increase following distance between you and the vehicles in front of you.
Turn on your headlights to help others see you and to increase your own visibility.
Always wear a seatbelt.
Plot Your Virtual Park Path
It's possible to stay connected with national parks 365 days a year! Explore the many virtual experiences offered by the National Park Service and our partners that you can use from anywhere in the world, such as virtual tours, games, webcams, and more.
Find Your Virtual Park
Stay connected with national parks across the country with online resources and virtual experiences.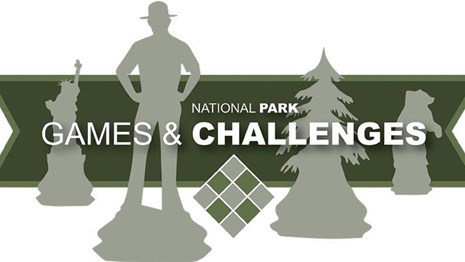 Games and Challenges
Test your knowledge or learn something new about national parks with games and challenges for all ages.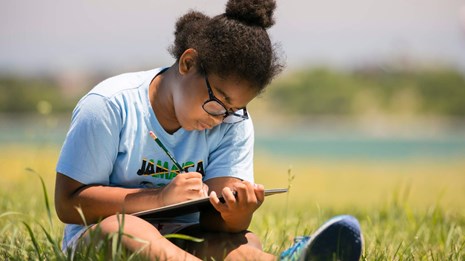 Become a Citizen Scientist
No prior experience necessary. Join scientists in collecting data from parks or your own neighborhood.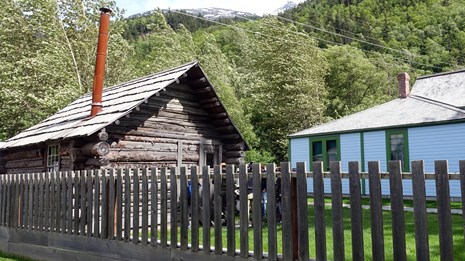 Discover Our Shared Heritage
Embrace your inner armchair explorer and discover history, architecture, archeology and culture across the country.
Paths for Kids
Get the next generation of park stewards engaged with learning, exploring, and caring for our nation's natural and cultural heritage with family-friendly activities that can be done in parks, at home, or in your community.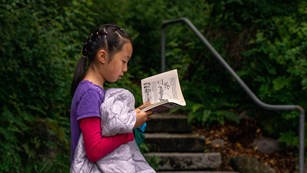 Educators Portal
Educators can find lesson plans and other educational materials for students of all educational levels to do in the classroom or at home.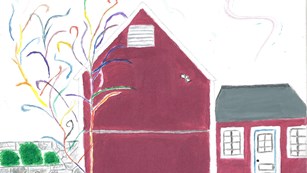 Teaching with Historic Places
Explore your own neighborhood through educational lesson plans about historic places throughout the country.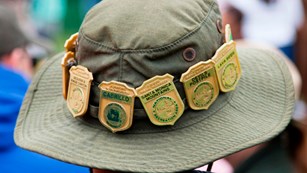 Junior Ranger Programs
Find in-park and online opportunities to earn Junior Ranger badges while learning about nature, history, and ways to play in parks.
In Your Neighborhood
National Park Service programs and partners work with communities across the country to preserve America's natural and cultural heritage and provide ways for people to enjoy these special places through recreational opportunities. Discover some of the special places in your neighborhood or ways to get involved.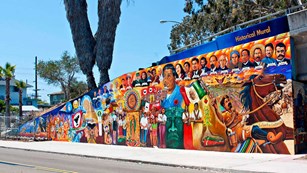 National Register of Historic Places
Learn your local history through more than 95,000 places officially recognized for their historical significance.
National Historic Landmarks
Visit places throughout the country that shaped our nation's history now recognized as national historic landmarks.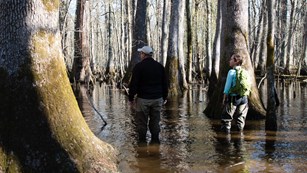 National Natural Landmarks
Explore national landmarks that are recognized for their unique biological and geological character.
Work with Us
Consider joining the National Park Service community as part of our staff or as a partner. There are opportunities for people of all ages, skill sets, educational backgrounds, and interests to get involved. Find information below to get started.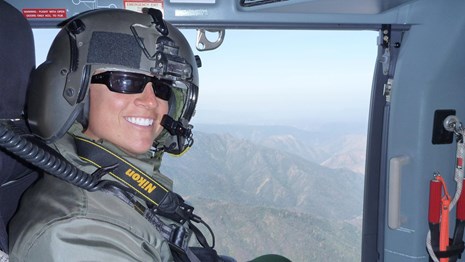 National Park Service Careers
With many different kinds of jobs across the country, where will a career with the National Park Service take you?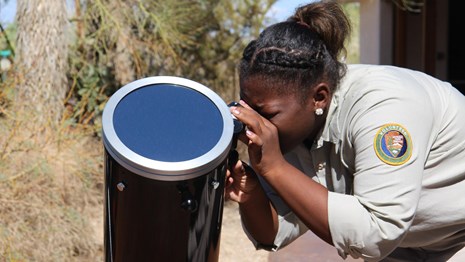 Volunteer
Help care for your national parks by volunteering during a one-time event or on a reoccurring basis.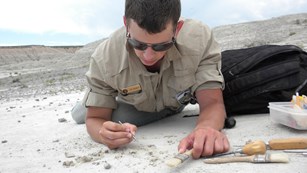 Internships
Check out internship opportunities for youth of all ages to get hands-on experience in a variety of career fields.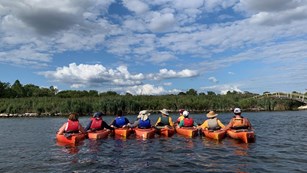 Partnerships
Become a partner of the National Park Service to protect America's treasures or create opportunities for everyone to enjoy them.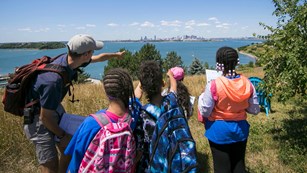 RCTA Program
The Rivers, Trails, and Conservation Assistance Program helps community-led natural resource conservation and outdoor recreation projects.
Last updated: January 10, 2021