BARK Ranger Day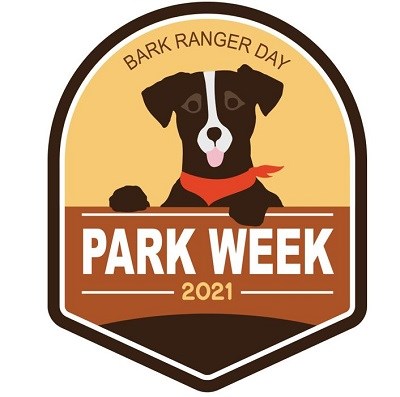 National parks are going to the dogs! Our furriest family members can become part of the BARK Ranger pack by modeling these best practices when visiting parks:
Bag your pet's waste

Always leash your pet

Respect wildlife

Know where you can go
BARK Ranger Day is happening on April 25, 2021, as part of the annual National Park Week celebration. Join us on social media and share your pet's fun park experiences using #BarkRanger and #NationalParkWeek.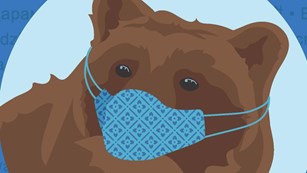 Join the #RecreateResponsibly Movement
If you are heading to a park to celebrate National Park Week, keep some basic safety tips in mind while you embark on your adventure.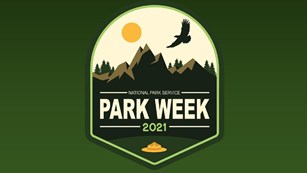 National Park Week
There are even more ways to celebrate National Park Week this year. Each day has a special theme, find yours!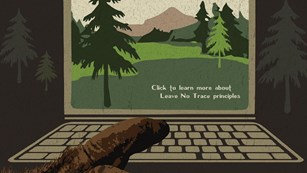 Find Your Virtual Park
Stay connected with national parks across the country with online resources and virtual experiences.
Join in BARK Ranger Day
Looking for ways to celebrate BARK Ranger Day with us? Here are a few suggestions to get started...
Take a walk in the park. There are more than 400 national parks across the country, most with options for walking your dog.
Be best in show. Learn the four main principles for being a BARK Ranger and model them at national parks. Some parks even offer tags or other prizes to award good behavior.
Share those snaps! Join the pack on social media by posting pics of your pet enjoying national parks with best behavior or at home with a national park theme (good behavior optional). Use #BarkRanger and #NationalParkWeek.
Check back soon for more ways you can celebrate with us!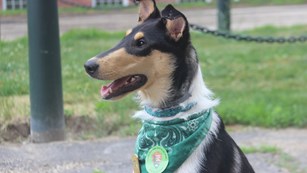 BARK Rangers
Learn what it takes to be a BARK Ranger and find parks that offer official programs that reward good behavior.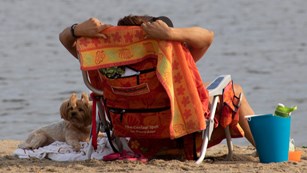 Pets and Parks
Keep those tails wagging with a trip to a park. Find information for trip planning and things to know before you go.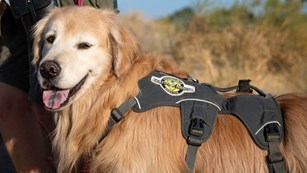 Service Animals
Service animals can be an important part of the park experience. Learn who is considered a service animal and what you can expect.
Things to Do and Trip Ideas
Need inspiration for specific trip ideas and things to do with your pet? Parks have suggestions for self-guided activities.
Last updated: March 20, 2021