National Natural Landmarks by state
Wyoming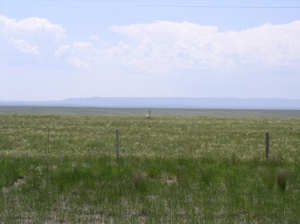 Big Hollow
, a National Natural Landmark in Wyoming.
There are six National Natural Landmark sites are located within the state of Wyoming. One site, Sand Creek, while located primarily within Wyoming extends into Colorado. Natural features represented include a 40-square mile wind deflation basin scoured out by high winds during a prehistoric dry period, a scenic, well-developed example of a dissected cuesta, consisting of gently sloping plains bounded on one edge by an escarpment, and the parting of the waters, a site along the Continental Divide where waters from this meadow divide to flow in opposite directions, either the Gulf of Mexico and or the Pacific Ocean. Sites in Wyoming received NNL designation over a two decade period from 1965 to 1984 and range in size from 281 acres to over 12,000 acres. Site ownership includes Bureau of Land Management, tribal and private.
Below is a map of sites in Wyoming.
National Natural Landmark sites are located in the following counties: Albany, Big Horn, Carbon, Fremont, and Teton.
← Back to listing of all states and territories.
---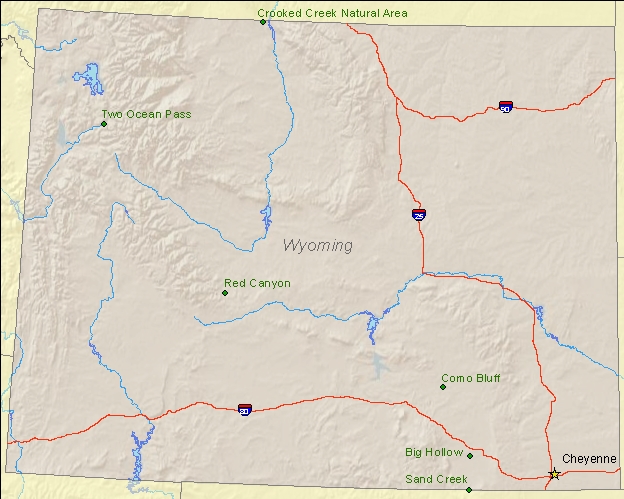 Please remember, National Natural Landmarks (NNLs) are not national parks. NNL status does not indicate public ownership, and many sites are not open for visitation.